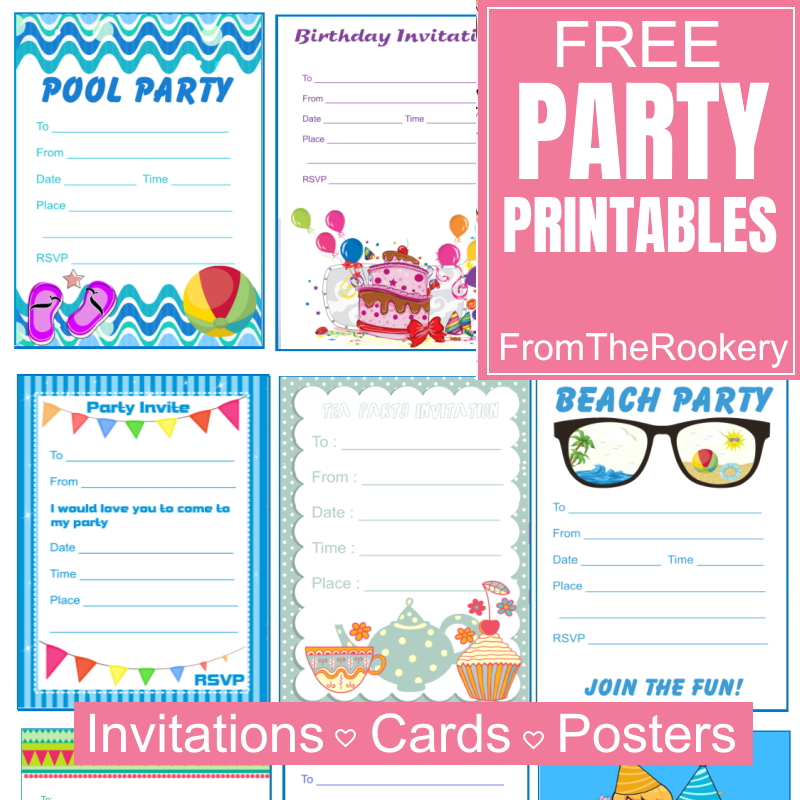 Printable Cards
Printable Posters
Printable Invitations
Looking for printable invitations for your party? I have designed hundreds of invites perfect for every occasion. 
What type of party or special occasion are you having?
Popular Invitations
My favorites!
And there's more!
I have designed hundreds of invitations! Can't find what you are looking for?

Try searching the index or use the search box below!
Pin These Party Printables for later! 
Party Printables
Like this? I would love it if you would share!