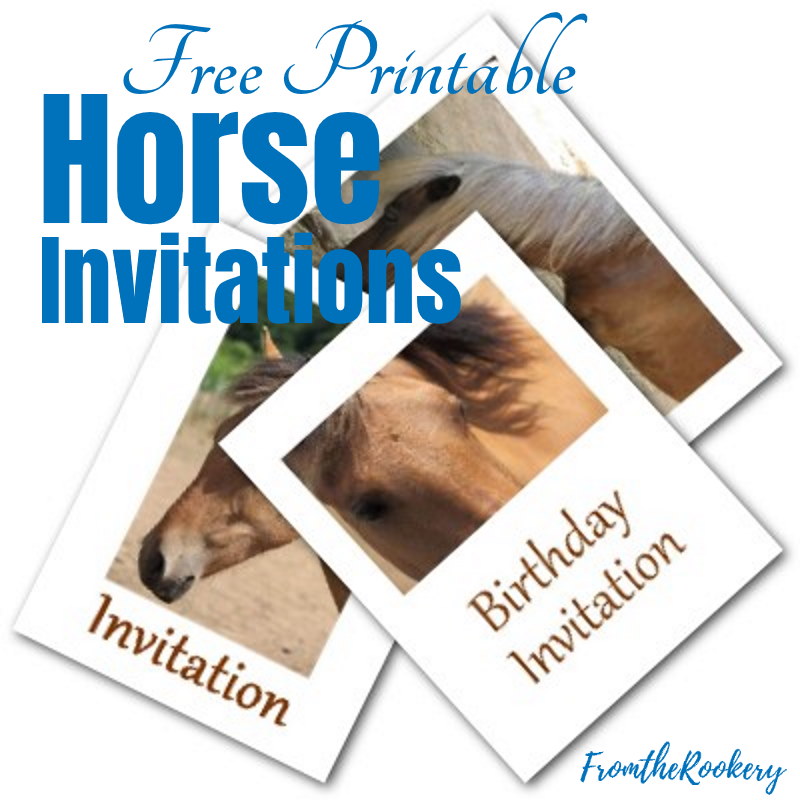 Free Printable Horse Birthday Invitations
Having a Pony Party? These free printable horse birthday invitations are just the thing.

These free foldable invitations with horse pictures are great for kids holding horse parties. Perfect for inviting your pony loving guests - they are sure to love receiving them.

To keep your printing costs down these invites have a plain background. Brighten them up by printing them onto colored paper.


Free Printable Horse Birthday Invitations
These fun invites fold to make a card with space to write your party details.
I never seem to have card on hand, so I always need to print onto paper! To make them sturdy I designed them to be folded twice - this makes a nice quarter page size card. I have provided both A4 and standard letter (8.5 x 11) sizes depending where you are.   
Print your own:

Pony Invitation

Letter -
Foldable Printable invitation.

A4 -
Pony Party invitation

Free to print

Brown Horse Invite

Letter -
Brown Horse Invite.

A4 -
Horse invitation

Want to see more invitation ideas? I have several more for you to take a look at :)
More Horse Invites!
Want to remember this? Pin these Free Printable Horse Invitations to your favorite Pinterest board!
Free Printable Horse Party Invitations
Like this? I would love it if you would share!