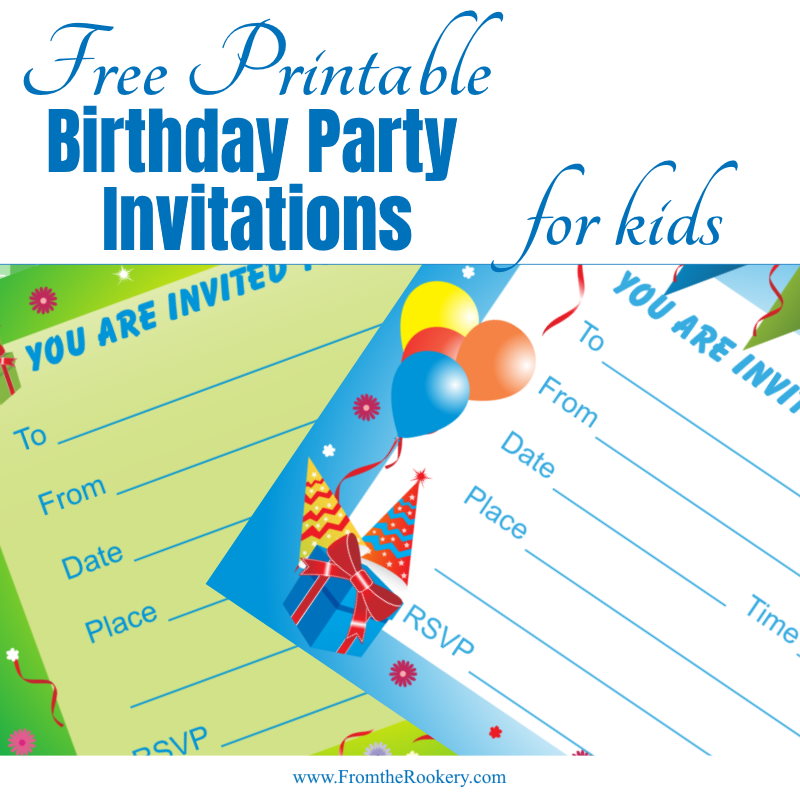 Birthday Party Invitations for Kids
Free Printable Invites!
Looking for some birthday party invitations for kids?
I have some fabulous free printable invite cards available on this site - I am sure you will find just what you are looking for.
Colorful and bright - kids parties need a stunning invitation to get everyone in the mood! I have lots of invites on this website, but this page has two very bold designs. Both print out two to a page and need seperating before you use them.
Free to download and print with no sign-up required! 
Birthday Party Invitations for Kids

Let's start with this one - a bright blue border with plenty of balloons, presents and party hats. I think this one is very traditional - exactly the sort of thing you conjour up in your mind when thinking of kids invites! 
A good invitation for all ages of kids.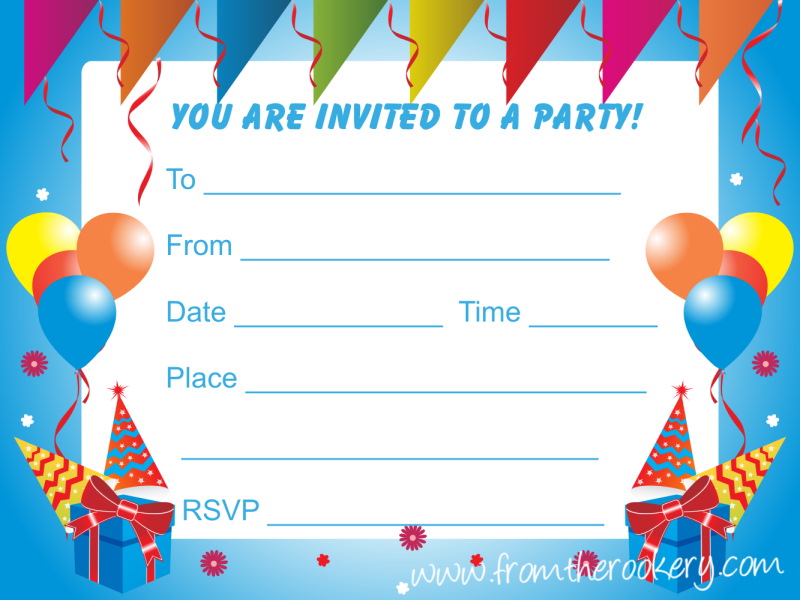 Free printable:
Blue Border Invite 


Letter -
Blue Border Invites.

A4 -
Kids Invitation

---
And how about a green one! 
Slightly different pictures around the border but along the same kind of theme. I am not sure if the single candle on the cake will stop you using it? If so, let me know and I will see what I can do!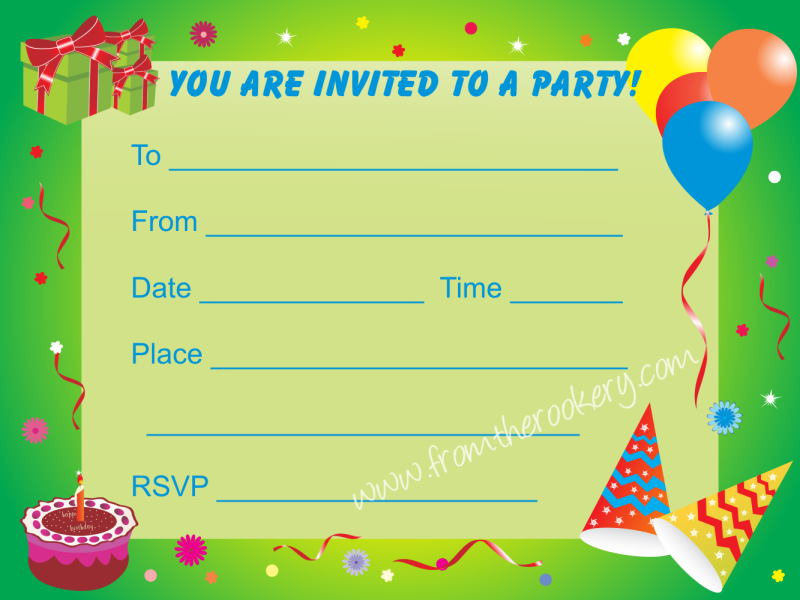 Print your own:
Green Border Invites


Letter -
Green Border Invitation.

A4 -
Green Kids Invites

---
So two very traditional invitations on this page. I like them though! And I hope you do too. I think they are very adaptable to almost any theme, and any age. And because they just say 'party' on them they would work well for any other type of party such as a summer pool party. 
One of the things I love about them are the party hats!
They would be very easy to make for your own event. There is a tutorial here with some lovely examples. Perhaps a good craft to do with the children during the party? You could provide the card, glue and lots of bits and pieces to decorate them.
Still looking for an invite? I have lots more for you to choose from. Try one of these.

More Kids Invitations
Pin these Birthday Party Invitations for Kids for later!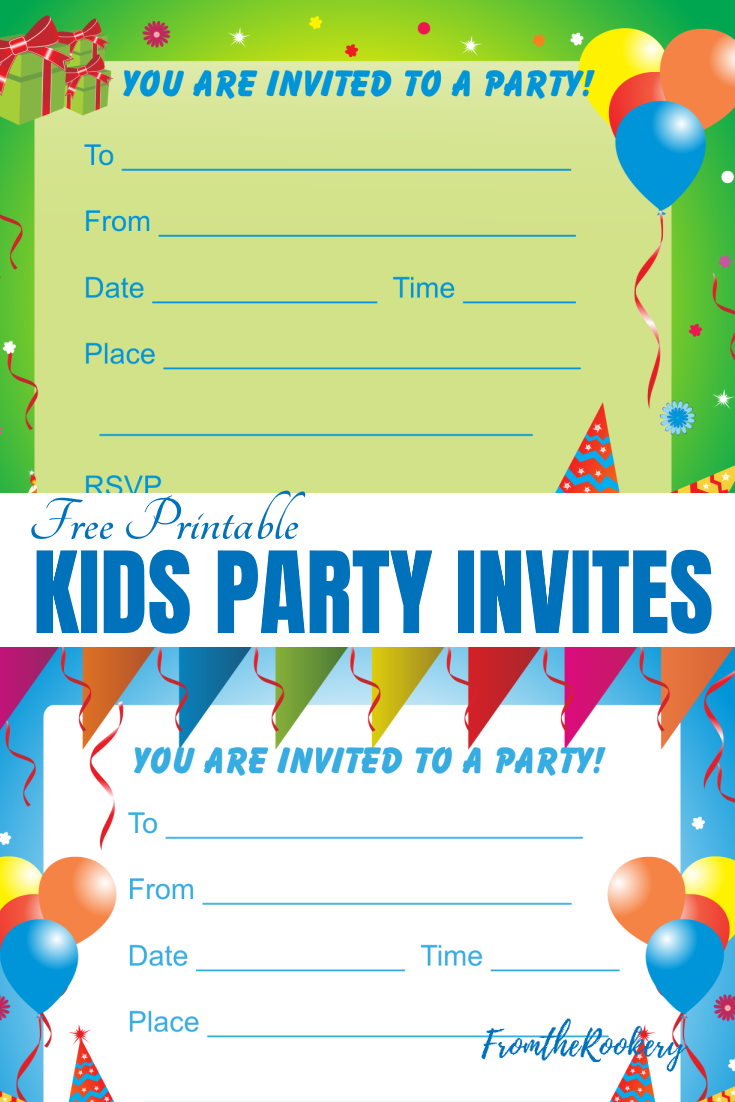 Birthday Party Invitations for Kids
Like this? I would love it if you would share!