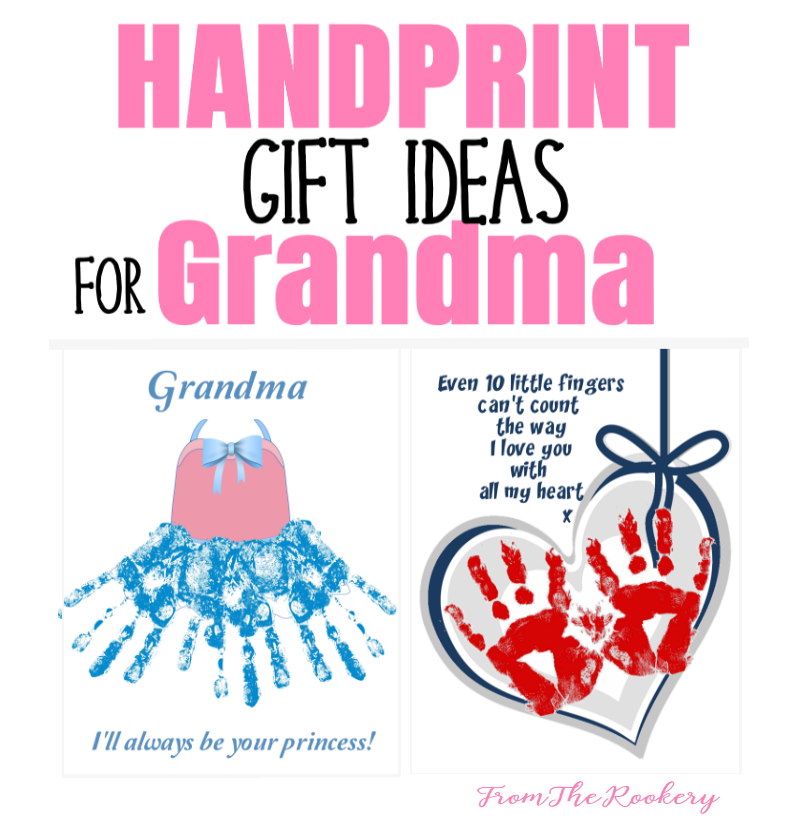 Handprint Art For Grandma
A little piece of handprint art for Grandma makes a wonderful handmade gift.
Handprint crafts are fun to do - and make fabulous wall art for special occasions or an extra special personalized gift. Here are some creative ideas for a unique (and cute!) diy gift for Grandma.
Please note that some of the links in this post are affiliate links, which means if you buy (at no extra cost to yourself) I get a (very) small percentage of the sale. If you would prefer not to support this site in that way, just navigate to the product site yourself.

1. All My Heart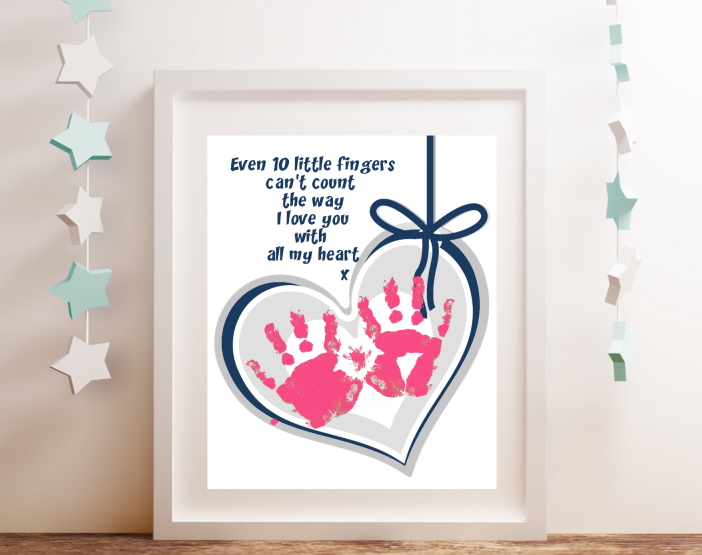 This one works beautifully with small hands. It makes a really stylish gift. I have a free template available for you Just click on the images below. 

Free Templates - Click on Image
All free templates on FromTheRookery are provided for personal use only.
2. The Best Grandma Ever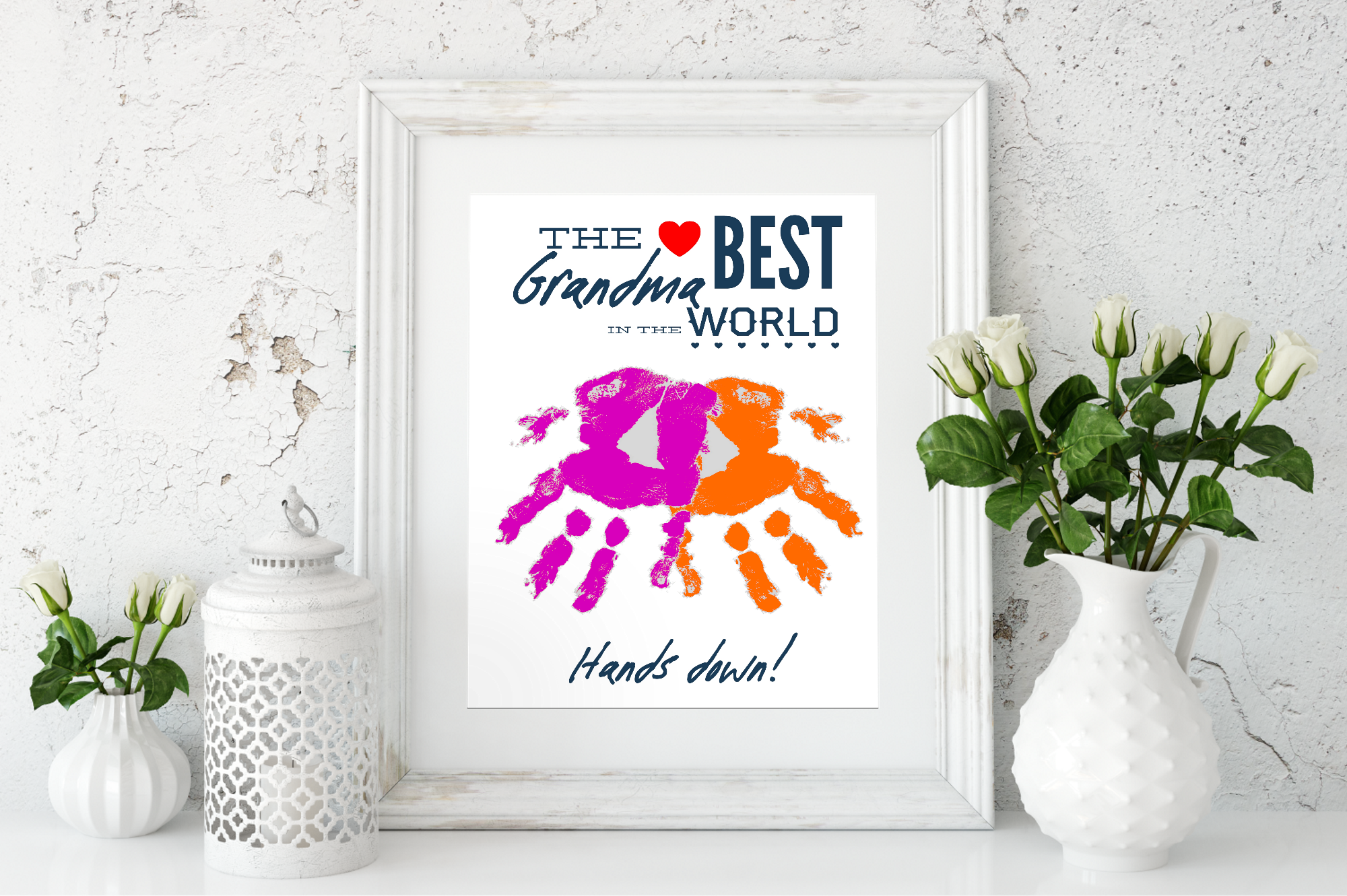 The example above is one of my (purchasable) templates from Etsy. But this is an easy and quick idea to copy. Just write out the words on the page and add handprints. This one works for everyone!! Good phrases are 
Best Grandma in the world - hands down
Best Grandma Ever - hands down
You are the best Grandma - hands down
You get the idea :) If you would like to buy a template, you can find them here. I have pretty much every name for Grandma covered. The templates are DIGITAL downloads so you can print as many as you need (for personal use) of each design.
3. I'll Always Be Your Princess
A lovely idea handprint art for Grandma to gift from a granddaughter. The handprints should be added as the skirt to the design. I have included a free template below - one with 'Grandma' and one blank so you can add your own name. 
Hint! It is easier to turn the paper upside down before adding the prints! 
Handprint Templates
Handprint Art For Grandma - Top tips for the perfect hand or footprint!
Want to get a good print? When my children were small I had a business making hand and footprint ceramic gifts. Thousands of handprints later I got fairly good at it :) 
You can read my tips on how to get a good print here! 
Pull it together in a book!
If you are looking for something different from wall art, then why not take a look at my handprint activity book, especially for Grandma. It is a beautiful black and white gift booklet for your child to make for their Grandma. 
The pages contain 4 easy activities -

* The Best Grandma in the World Hands Down handprint page (use paint sparingly on the paper!)
* 1 Picture For You Drawing page
* 1 Cutting and pasting page - I Love You To Pieces!
* 1 Fingerprint/coloring page - If Grandmas Were Flowers I'd Pick You.
Plus some extra pages to write/fill out. I kept it short so your child wouldn't get bored making it - but each page is carefully designed to pull on the heartstrings. Grandma is going to love it!
I hope that gives you some beautiful gift ideas with handprint art for grandma. 
Pin these Handprint Art For Grandma Ideas for later!
Handprint Art For Grandma
Like this? I would love it if you would share!