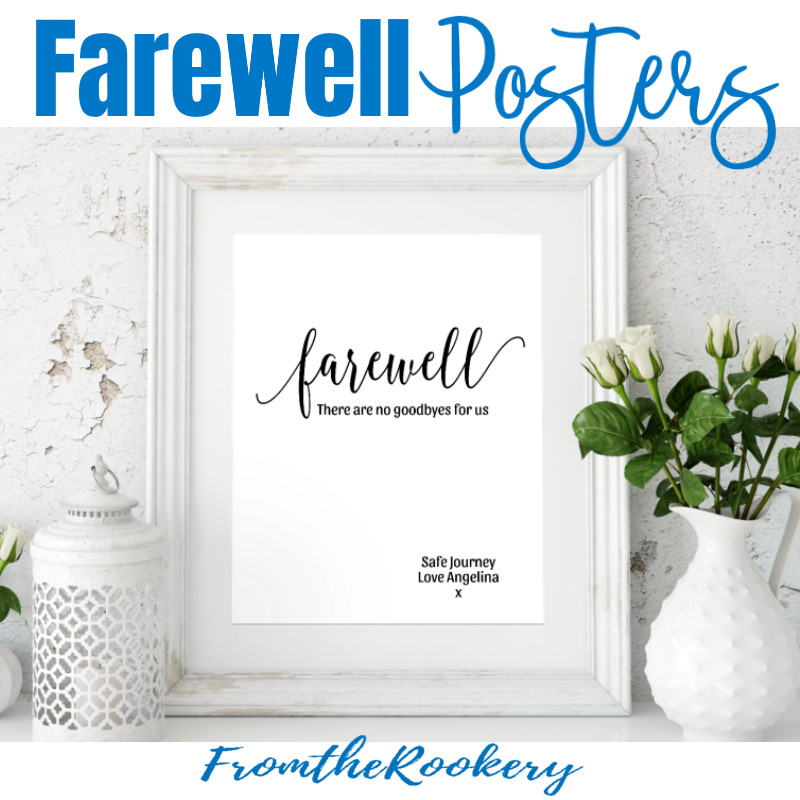 Farewell Posters
Need to say goodbye? These farewell posters are perfect for a going away party - or use them as a unique leaving gift. 
Posters make a great addition to any leaving party - and also make a great gift. People who are leaving often don't have a lot of space to take large gifts with them - but posters can be rolled and then framed when they arrive. 
Please note that some of the links in this post are affiliate links, which means if you buy (at no extra cost to yourself) I get a (very) small percentage of the sale. If you would prefer not to support this site in that way, just navigate to the product site yourself.

Goodbye Posters for Coworkers
These first posters say farewell in several languages. They can be personalized by adding your own text at the bottom of the poster - perfect for a quick message or the name and date of the person leaving. Bright and colorful, these would work well for coworkers - or students going off to college.
Printed and shipped by Zazzle. Be sure to select your own country in the top right of the website for local delivery.
Farewell - We'll Miss You - DIY Gift Idea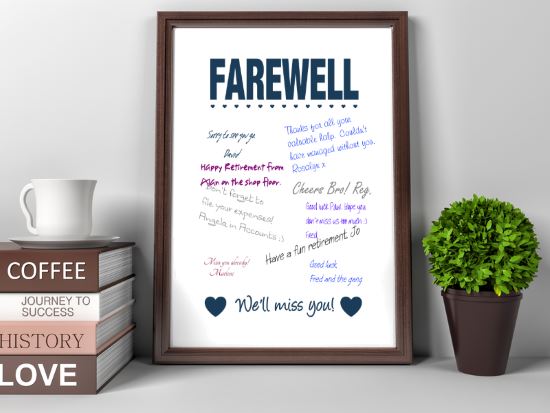 This simple poster makes a fabulous alternative guest book! The simple design has a large area where everyone can sign their good wishes.
Simply have everyone sign a goodbye message for whoever is going away. You can either use it as an alternative going away party guestbook - or hand it around the office for a coworker. Makes a wonderful gift once framed - and a nice change from the obligatory office leaving card :) 
Choose to download and print yourself - or have it printed and shipped via Zazzle.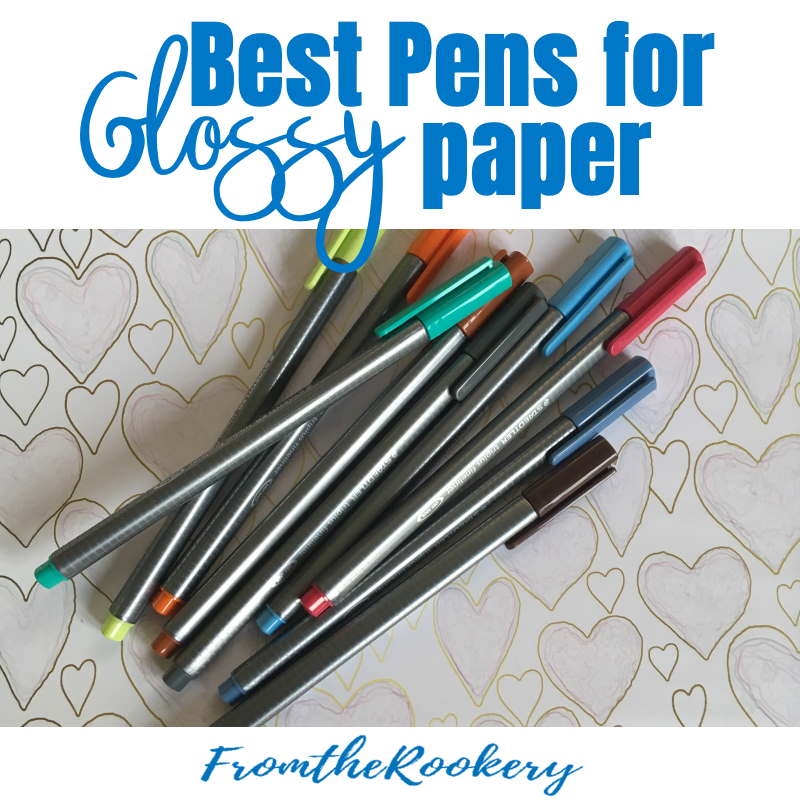 There Are No Goodbyes For Us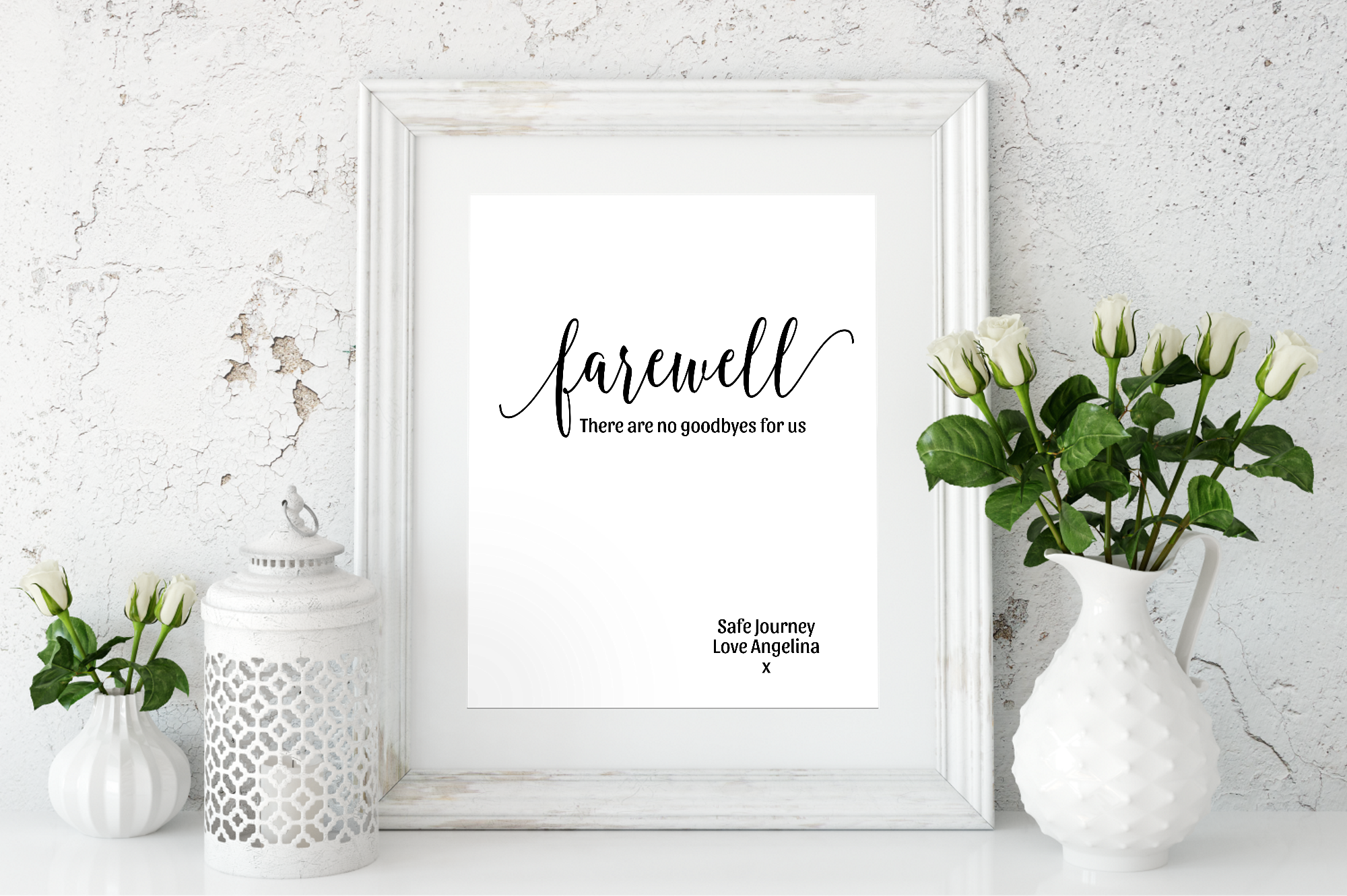 Beautiful minimalist design. The poster is editable so you can add your own message and is available in two sizes. It makes a heartfelt going away gift for a best friend or someone you love. Framed and gifted, it will keep you in their heart and mind after they have left. I love the quote "There are no goodbyes for us" but if you have something different in mind then you can easily change it.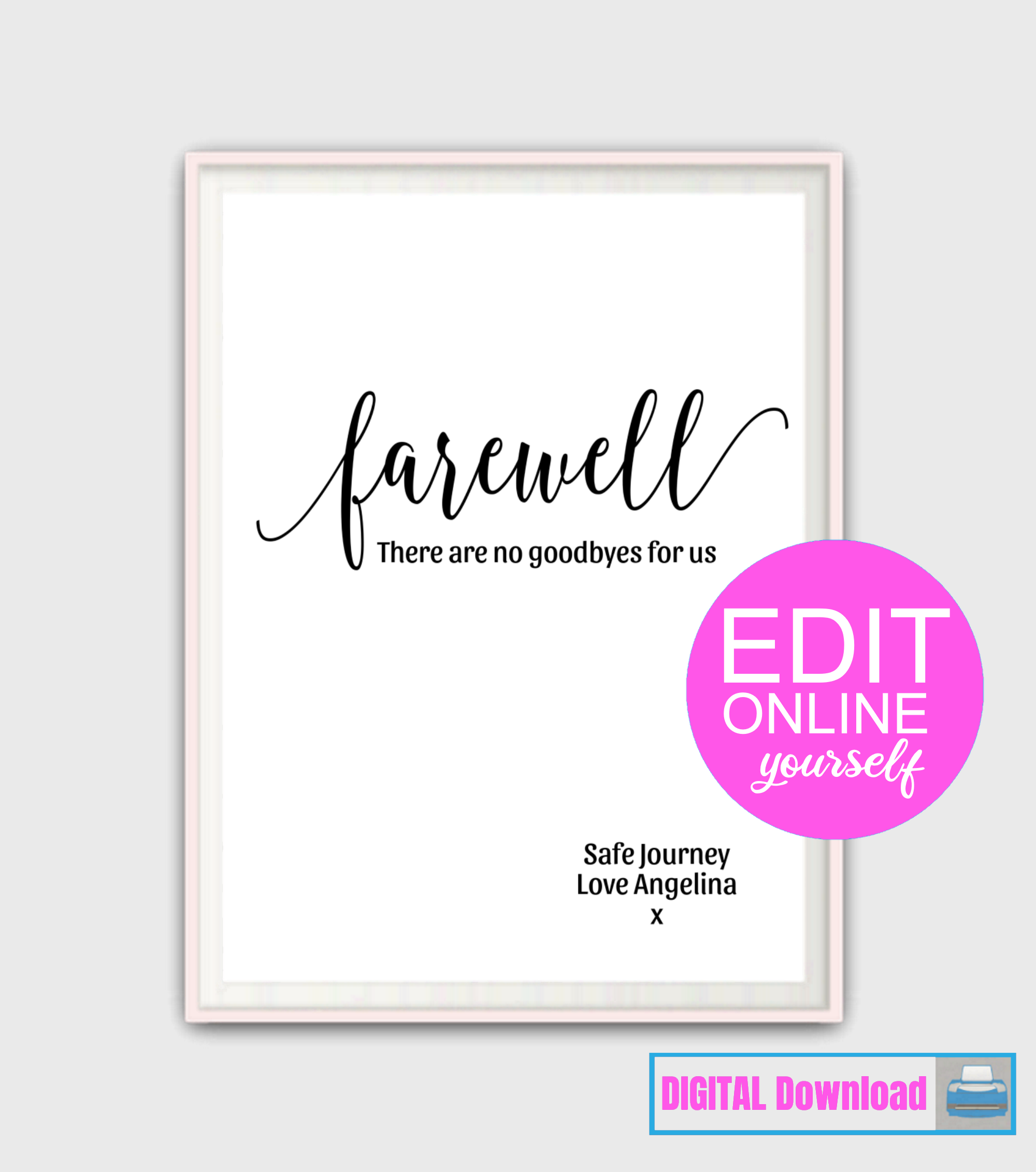 Download and Print
Edit, download and print this design! 
There is a demo available here, so you can try it out before you buy. 
The image is available in both 8x10 inches and 11x14 inches. 

I hope you love these farewell posters as much as I enjoyed creating them for you. If there is something else you had in mind, do get in touch and I will see if I can help.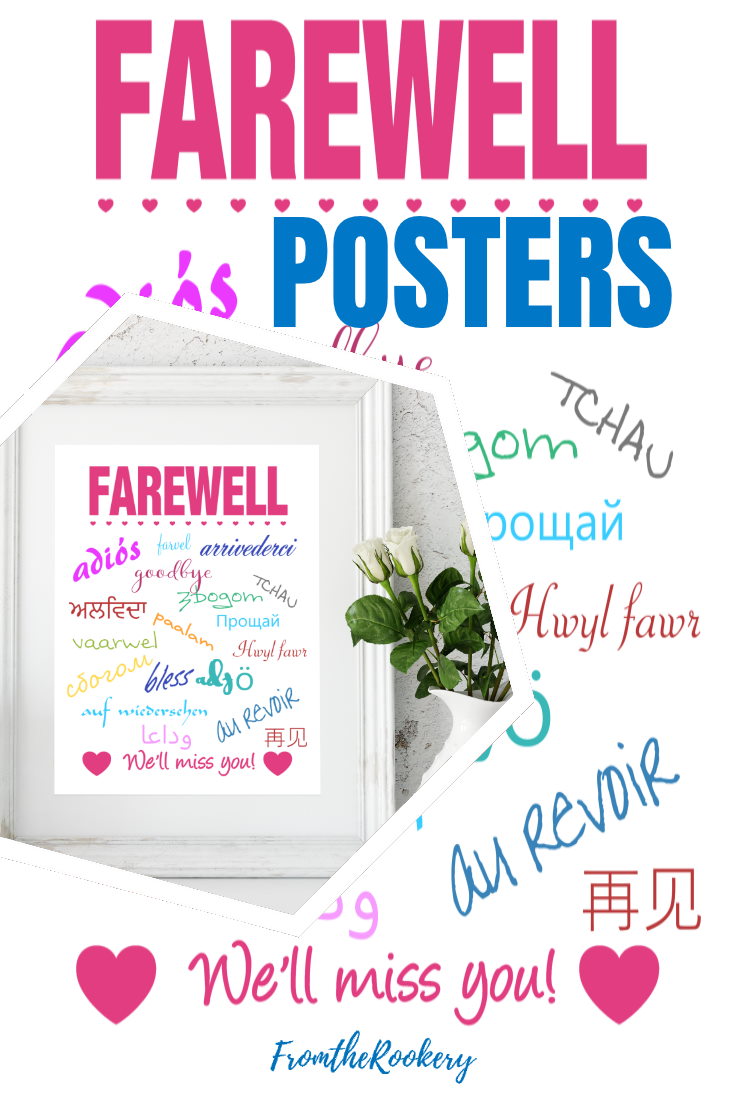 Farewell Posters
Like this? I would love it if you would share!