What to do on Christmas Day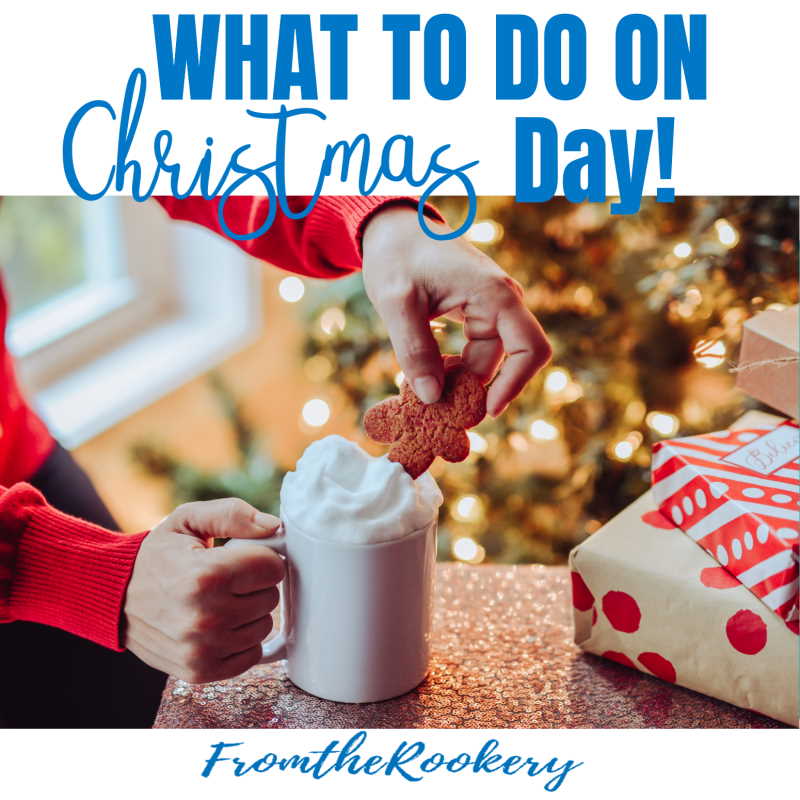 Is your Christmas fun and sparkly? Or a little lack-lustre? Check out these ideas of what to do on Christmas day for adults.
Please note that some of the links in this post are affiliate links, which means if you buy (at no extra cost to yourself) I get a (very) small percentage of the sale. If you would prefer not to support this site in that way, just navigate to the product site yourself.

Firstly think about what makes Christmas special for you. We set a theme.
Do you have any special holiday activities or traditions? Celebrating a regular ritual can really give a feeling of togetherness and make Christmas day so much more memorable. And it can be fun! 

We naturally seem to do this with children. A common one of course is to leave out cookies for Santa (and a carrot for Rudolph!).  And many families use the Elf on the Shelf.
But establishing fun holiday traditions works well with grown ups too! Try these ideas for making Christmas magical for the adults as well as the children. 
Christmas Day Ideas For Adults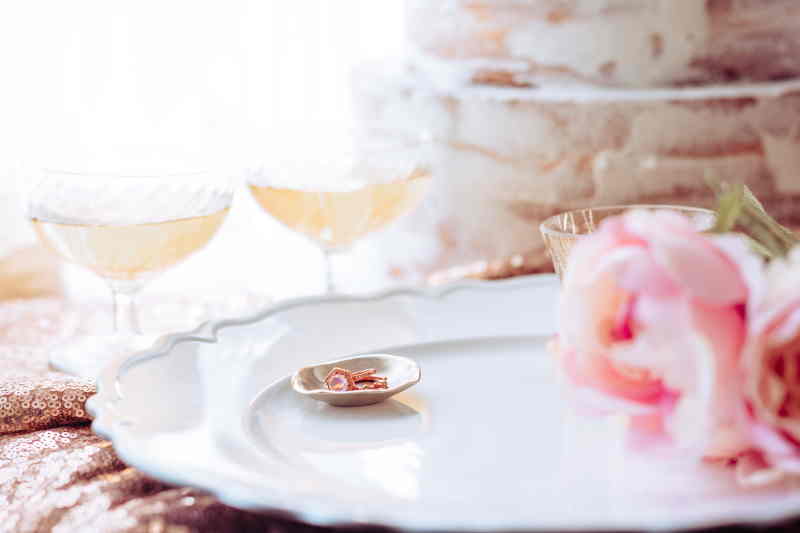 Christmas Eve build up. Get everyone anticipating Christmas day! It is popular to give a Christmas Eve box to children - but adults can be given one too. Just wrap a few small gifts they can open in the evening. Like an early Xmas stocking! Or gift everyone comfy pajamas and a thick pair of woollen socks for snuggling around the fire on Christmas eve.


Start the morning with style! Not everyone wants to wake up to champagne (I know! Shocking!) but there are plenty of other ways to start the day off well. A special breakfast will set the tone. Pancakes or pastries spring go mind (but my Mom has a tradition of bacon sandwiches!). If it is family only, then breakfast in bed complete with stocking gifts sounds heavenly. See my eggnog recipe below for a taste of Christmas history.



Christmas Traditional Book or Film.  We are not big film watchers but I know several families who love to snuggle up and watch Elf  or How the Grinch Stole Christmas on Christmas day.  My personal tradition is to play an audiobook version of A Christmas Carol. It is perfect to have in the background while working on a Christmas craft - or while everyone is settled down in front of the fire after dinner.


Christmas board game. Although I started this to help cope with excited children on Christmas eve, it is still the perfect activity for adults! Try a new board game each year. My recommendations would be Carcassonne, Settlers of Catan, or Castles of Burgundy. This year we will be trying FirePoint. If you are on a budget then Monoply works too! Make sure everyone is comfy and has snacks and drinks. 


Christmas Jigsaw. I have added this activity in recent years, partly because I love jigsaw puzzles. You need a table or space to set it up and leave it out during the holidays. I find people wander by, add a piece or two and wander off! I always choose a Christmas themed puzzle and my favorites are Wasgij.
As a variation, one family I know always buys a large Lego construction kit for Holiday making. You can pick them up on Ebay or on sale during the year in preparation. Again, it is something that everyone can work on - and most adults love the challenge.


Make a Christmas craft - Decorating Christmas cookies or making a gingerbread house works with adults as well as children. And there are lots of other crafts everyone might like to try. How about everyone making a DIY Tile Coaster to take home and use later?


Christmas Day Photobooth. Set up a photobooth area with props for special Xmas photographs. Get everyone to stop and take a picture throughout the day. You could make signs to hold saying "My favorite gift" or "Look what I got!" and capture it on camera. Why not set up a hashtag on social media and get everyone to share their pictures.


Share a Christmas Memory Photo Album. This is a great way to remind everyone of Christmas past and spark memories. Set up a Christmas photograph album that ONLY contains Xmas photographs. Pass it around with coffee after dinner and visit memory lane.
I started mine the year we were married and have it set up with one double page per year. Everyone loves to flick though it and see what was happening in a particular year. It is fascinating to watch the children grow. And to remember loved family members and pets from years past.
If you love scrapbooking then you could really make this a beautiful piece of memorabilia. Personally I quickly print a few photos and add them on the day I take down my tree and decorations. My album is a bit battered and nothing special to look at except for the  beautiful memories it holds.


Step Outside. Just because it is Christmas doesn't mean you have to stay in all day. We usually try to take a short walk - its wonderful to come back home after and get warm and comfortable. An evening city walk with festive lights in the street would be wonderful. Or go volunteer for a few hours for a real feel good activity.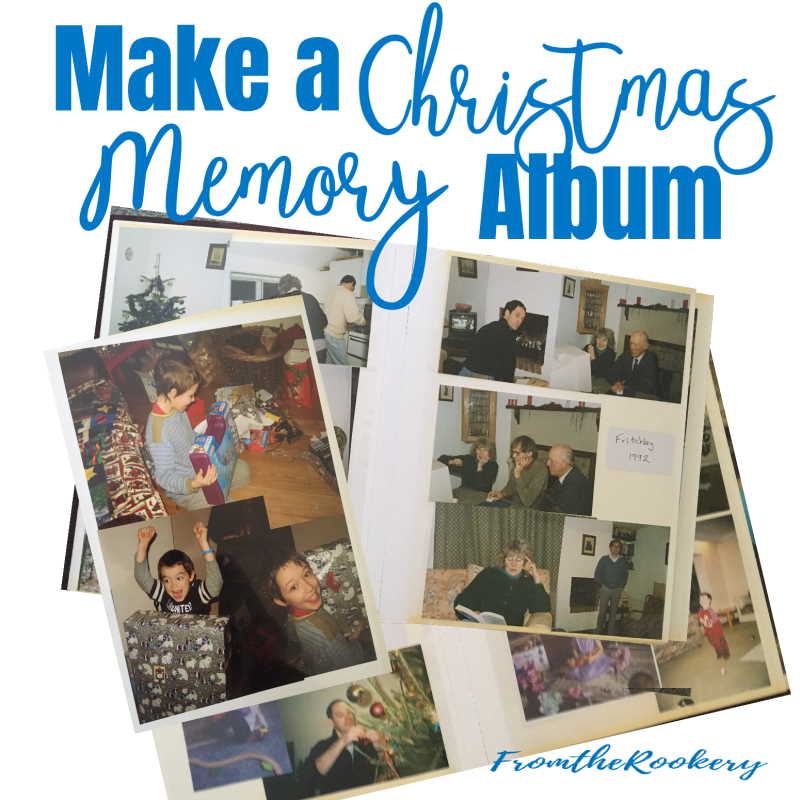 Want to remember this? Post this 'What to do on Christmas' guide to your favorite Pinterest board!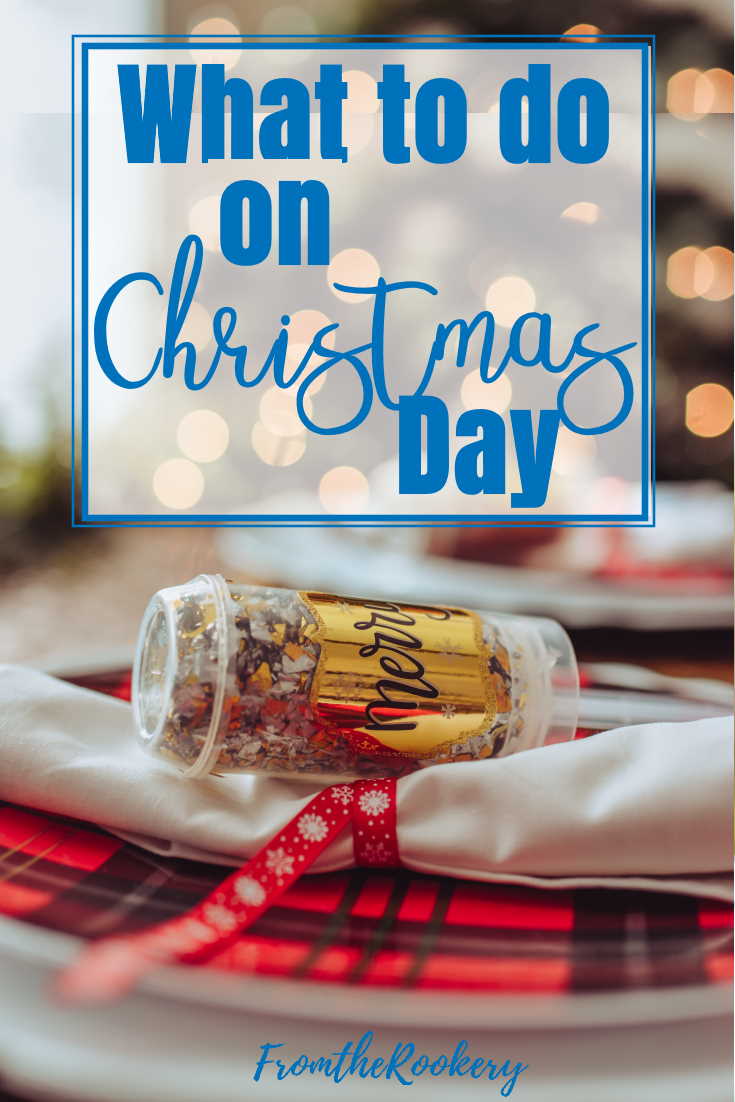 What To Do On Christmas
Like this? I would love it if you would share!