Spending Christmas Alone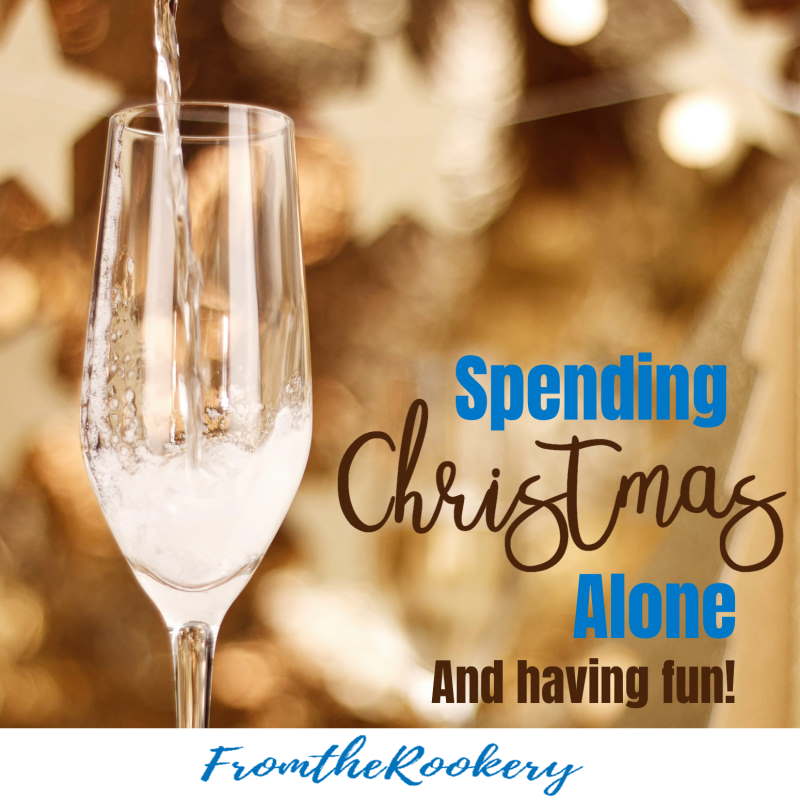 Spending Christmas alone can make you feel ignored and lonely. I don't want to minimize the sadness you may feel having to spend Christmas by yourself.  But I also want to encourage you to give yourself a some kindness and love. Christmas day on your own is a wonderful opportunity to celebrate exactly the way you want to without being beholden to anyone else. So take the time to make yourself happy and have fun.
Release your inner festive spirit with these fun ideas on how spend Christmas on your own!
How To Do Christmas On Your Own
Not sure what to do? These tips and ideas will keep you cheerful and occupied. 
Before we get started, why not think about setting a theme for the day? You could name Christmas 'luxurious and indulgent' or 'comfortable and relaxing' for example. Setting a theme will give you a focus.
Find out more about how to make Christmas special.
Please note that some of the links in this post are affiliate links, which means if you buy (at no extra cost to yourself) I get a (very) small percentage of the sale. If you would prefer not to support this site in that way, just navigate to the product site yourself.

Spending Christmas Alone Activities
Plan the new year ahead
A whole day to yourself is the perfect time to reflect and make plans for the future. Where do you want to be this time next year? What do you want to achieve? If you would love a journal to go with your planning then I recommend Leonie Dawson's Life Goals Workbook. It will give you clarity and make you feel motivated.
Pamper yourself
What nourishing and relaxing activities would leave you rested and rejuvenated? Give yourself a 'spa at home day' and treat yourself like a queen.
Indulge
Well it is Christmas! Why not go all in? Decorate at least one room so it has an inviting festive feel. Buy yourself a stack of gifts that you have always wanted to receive and wrap them beautifully. And stock up on the most delicious food you can think to eat. Make some champagne ice cubes to upgrade your drinks. Make spending Christmas alone an indulgent treat for yourself. You deserve it!
Make a giving plate
This is a lovely craft idea and perfect for passing on some love after Christmas. A giving plate is a plate that you use to gift some food - and then the recipient uses it to do the same for someone else. You can find out how to make a giving plate here.
Write a bucket list


Send some time brainstorming all the fabulous things you can do with your life and start making a plan to do them.

Put your favorite photos into albums
Remember the happy times, good memories and favorite people. Sort out your old photographs and make up a 'happy memory' album for when you need a little good cheer.
Volunteer
There is always some one in a worse predicament than yourself. Spending the day volunteering is a lovely way to do some good - and stop feeling sorry for yourself.
Listen to an uplifting podcast or audiobook
Use the day to try out some new podcasts, Or sip hot chocolate while listening to an audiobook from beginning to end.
Read a book
Ditto above :) What book have you been meaning to read but have never got around to it? Today is the day.
Take a walk


Get outside and stretch your legs. See if you can borrow a dog to go with you! It helps if you can come home to a roaring fire and hot soup! Or hot chocolate with marshmallows.

Play a game
Turn back time and play a 'real'  board or card game. Solitaire would be fun. Or try something a little different like Castles of Burgundy Solo edition.
Bake something delicious
Find a mouth watering recipe and dust off your apron. Warm chocolate chip cookies straight out of the oven sound delicious. Or try these heavenly Thin and Crispy Oatmeal cookies.
Play a role
They say all life is a stage! Spend the day playing a character that you would like to be! Want to be rich and famous - dress like a diva, sip champagne and take selfies all day. Thinking you should have been a pop star? Crank up the music and sing along. You could even spend the day talking to yourself like a pirate if that floats your boat! 
Teach yourself a new skill
In one day? Sure, why not indulge yourself. Have you have always wanted to learn something or give a particular craft a try? A whole day to concentrate on it should give you a flying start. Watch some YouTube videos on your chosen subject, grab some books and make a start.
Set up surprises and random acts of kindness for other people
Spend the day thinking of surprises and random acts of kindness you can visit on friends, family and strangers next year. Set up a Kiva account (read The Bank of Bob!). Investigate Book Crossing. Or make a toy and release it into the wild with the Toy Society. What happiness can you bring to someone?
Re-decorate or declutter


Well, we all mean to get to this at some point. Maybe Christmas day could be the day. Arm yourself with Maria Kondo's book and a pile of garbage bags and clear out the debris.

Do a jigsaw
I know, I know. But I really love jigsaw puzzles! Try a Wasgij for a challenge.
Plan a Christmas adventure for next year


Take your fate in your own hands and make sure next Christmas is one to remember. What exciting adventure could you do? Grab a notebook and make some plans. This time next year who knows what wonderful place you will be.
I hope this gives you some ideas of things you can do when spending Christmas alone. I wish you a joyous and memorable day! 
Want to remember this? Post this 'Spending Christmas Alone' Guide to your favorite Pinterest board!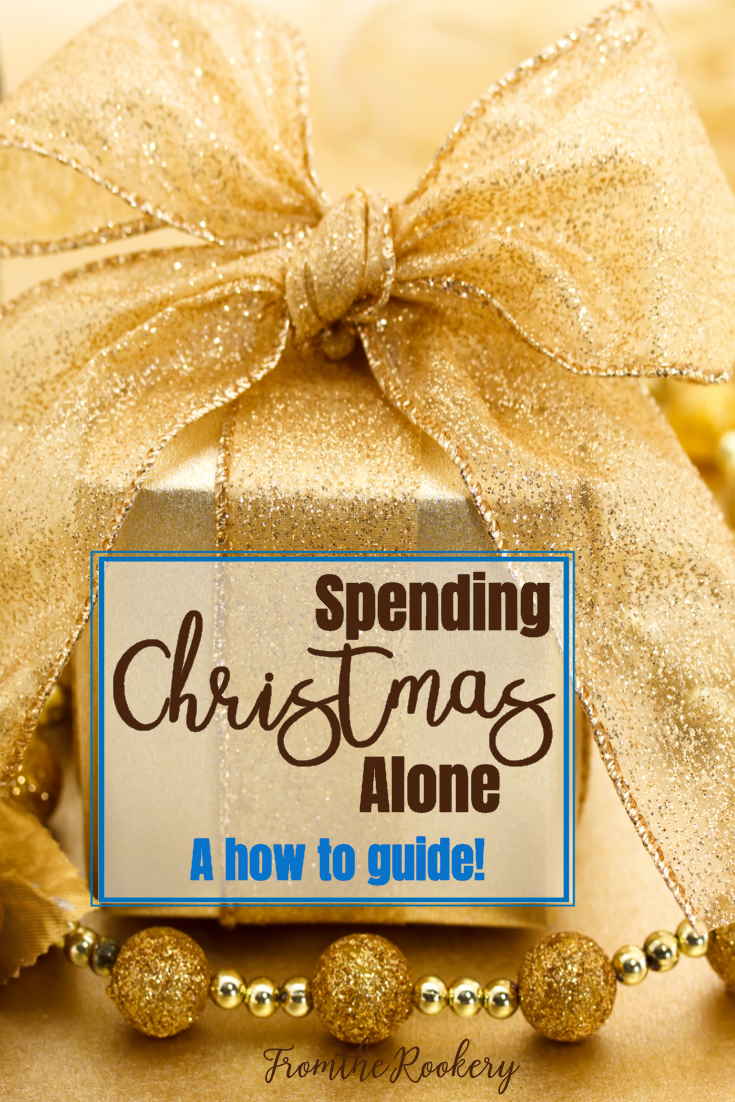 Spending Christmas Alone
Like this? I would love it if you would share!