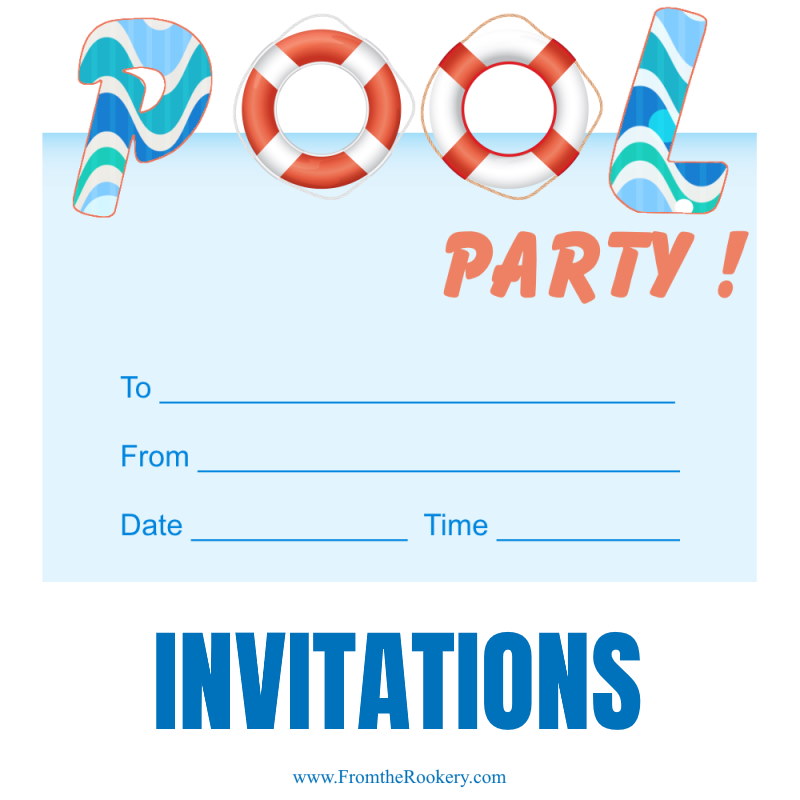 Pool Party Invites
Check out these printable pool party invites!
These free invitations are just perfect for kids parties. Whether you are holding your own - or using your local swimming pool.
I thought it would be fun to design some pool invitations just for kids. Although I have known a few adults download these too! 
I tried to make them as bright and fun as possible - and versatile enough to suit a wide range of parties and ages.

Free Pool Party Invites
First up we have an invitation that makes use of life-savers to make up the word pool. A fun invite, it also features a pretty wave pattern. 
It has quite a bit of color in this one, so make sure you stock up with ink if you need to print out a lot of them.
This one prints two per page - just choose your paper size below to download.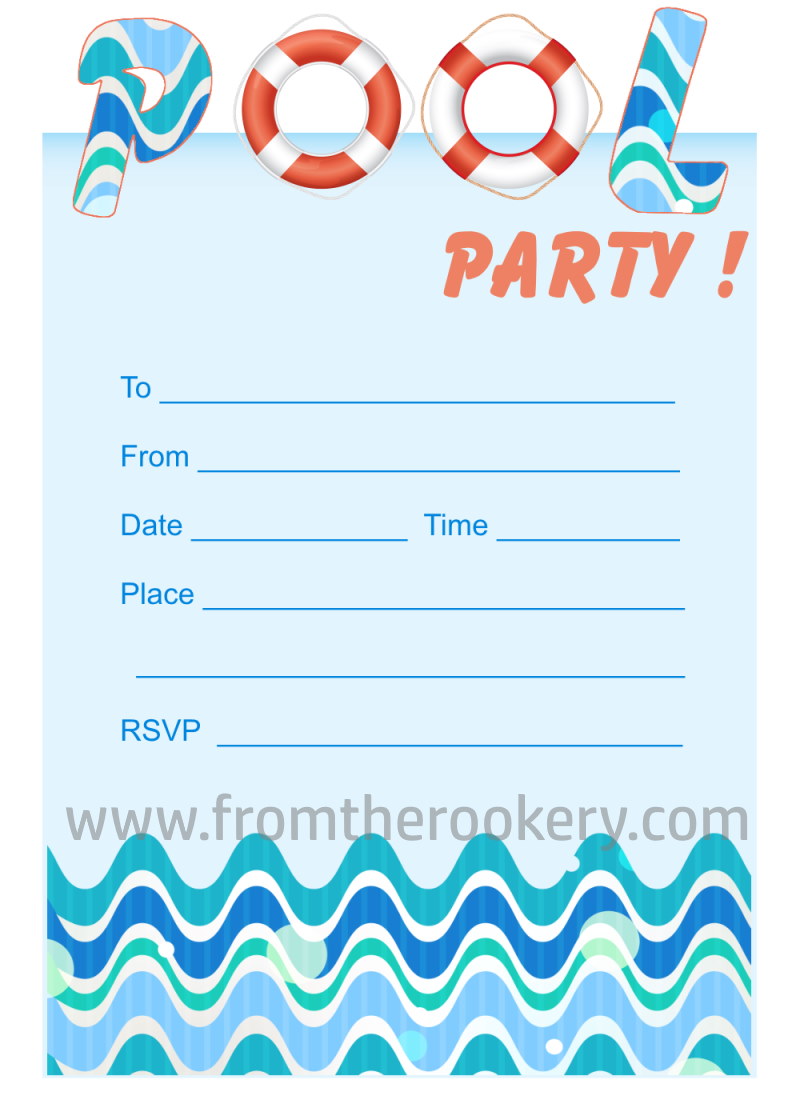 Free printable:
Life Saver Invite 


Letter -
Pool Invites.

A4 -
Life Saver Invitation

---
This one would be good for girls! It features three three girls about to jump into the water. I thought it was a nice design - a bit different but still colorful and fun.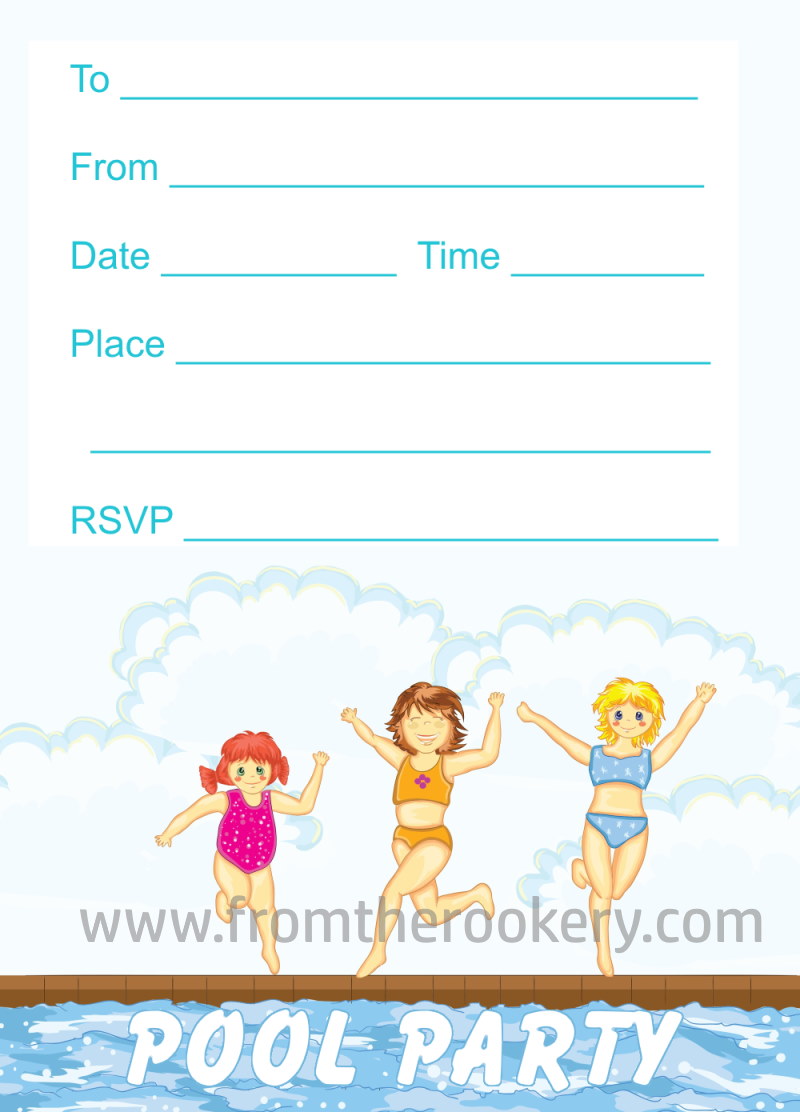 Print your own:
Pool Invitation


Letter -
Girls Pool Invitation.

A4 -
Water Invites

---
I hope you have a lot of fun at your party - but remember to keep everyone safe.
We had a pool party a few years ago and one young boy arrived at the poolside without his Mom (she was parking the car). I had a few friends on lifeguard duty and we checked with him that he could swim. "Yes", he said, "I am a very good swimmer". In he jumped - straight in the deep end. Luckily there were several of us on hand to fish him out! 
His Mom arrived and explained he had never been swimming before! He said "Well, it looked easy! I was sure I could just do it!".
Happily our story had a good ending! Having several friends on hand to keep an eye out on the water is an excellent idea. I make sure they know that is their sole job - no going off to help someone change or find something. 
I would also really recommend that everyone reads this article about how drowning looks different to what you think it will. It is good to be able to recognize the real signs., just in case.
Want to see more invitation ideas? I have several more for you to take a look at :)
More Pool Invitations
Pin these Pool Party Invites for later!
Pool Party Invites
Like this? I would love it if you would share!