Printable Baby Shower Invitations
Free Modern Baby Shower Invites
These modern, printable baby shower invitations are just the thing for your party.
These free foldable ribbon and ducky pictures are great designs for shower invites. They are modern and fun, without being over the top.
Easy to print, these delightful invites fold to make a card with space to write your party details.

Include a map with your invites to help your guests find their way.

Printable Baby Shower Invitations

These party ribbons make a very striking invite. It is very neutral in color so would work for both boys and girls.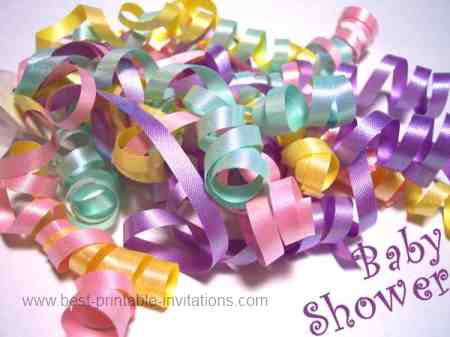 Free Printable
Colorful Ribbons

Letter -
Printable Ribbon Baby Shower Invite.

A4 -
Printable Ribbon Invite

---
Cute yellow rubber ducks! Very unusual - but I hope you like it!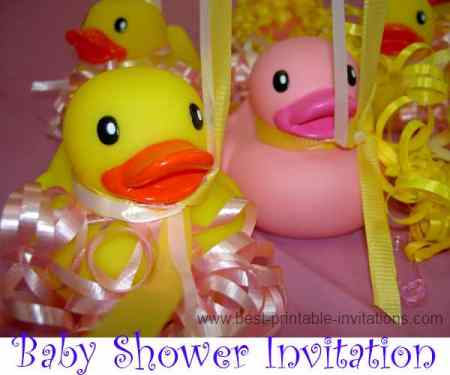 Free to print:
Rubber Ducks!

Letter -
Printable ducky invitation.

A4 -
Printable invitation (A4)

More Invitations :
Want to see some more ideas? I have more baby shower invitations available - just take a look!
FromtheRookery

›
Baby Shower Invitations
›
Printable Baby Shower Invitations
Like this? I would love it if you would share!