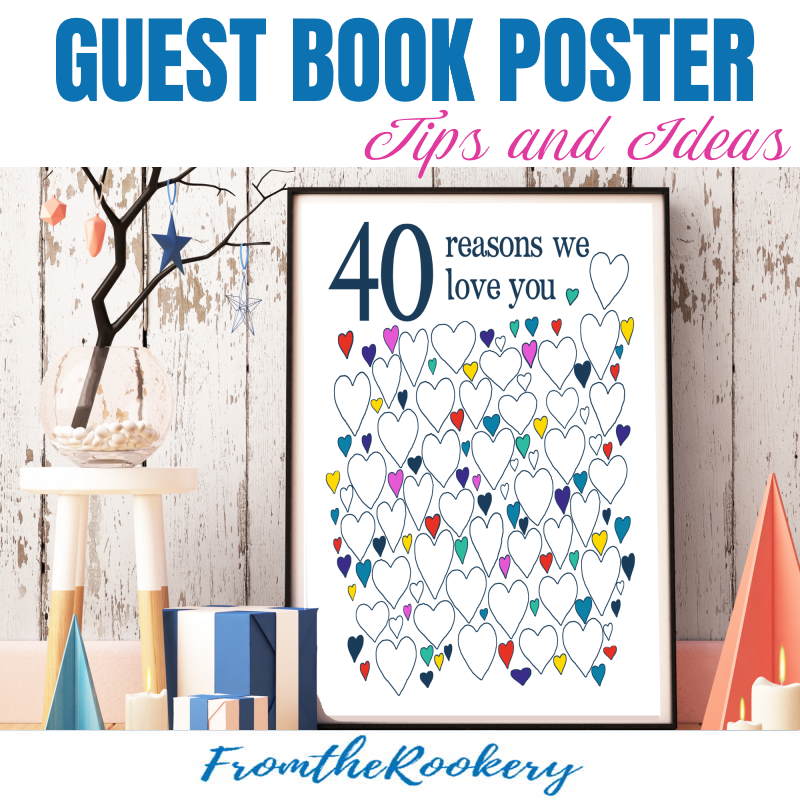 Guest Book Poster Tips and Ideas
Having a party? A guest book poster is perfect for all occasions. Have your guests sign - then frame and hang for a wonderful keepsake of your event. 
But there are a few things to consider before you choose! Here are some top tips to help you decide if they are the right guestbook for you :)
Please note that some of the links in this post are affiliate links, which means if you buy (at no extra cost to yourself) I get a (very) small percentage of the sale. If you would prefer not to support this site in that way, just navigate to the product site yourself.

Guest Book Posters
Guest book posters are a wonderful way to have your party guests leave you a message or well wishes. Rather than a book, which is likely to sit on a shelf after your event, a sign can be framed and hung for a memorable keepsake.
And because they are a little bit different from the norm, your guests will love the idea! 

Choosing A Poster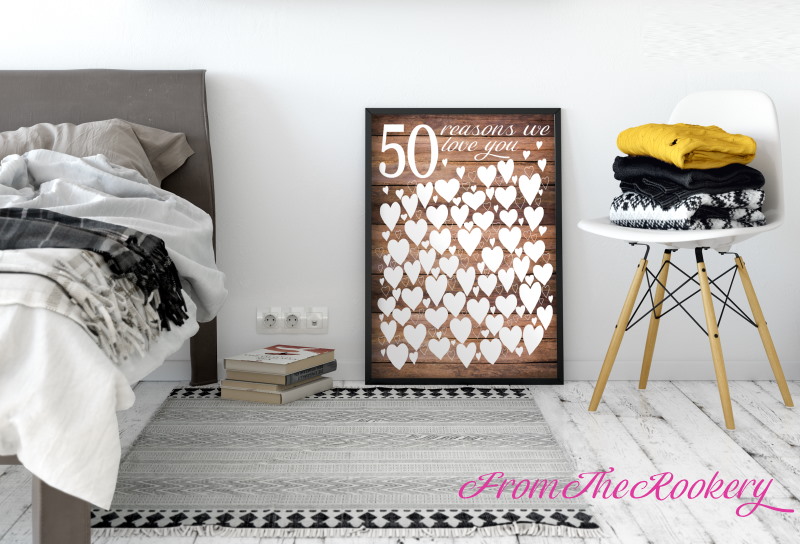 There are a huge range of posters available with different ways of signing. Some are for your guests to write on - but others they can leave a fingerprint and sign next to it. There are a whole range of designs (and colors) available from balloons, to maps, trees and hearts. 
When choosing a guest book poster here are some things to think about -
Do you want it to match your party colors? Or would it be better to match your home decor? Don't forget you have to live with it long after the party! Many vendors offer a customize service for colors but usually charge extra for this.

Do you want it personalized? Many posters can have your name and a date added. For example, if you have your poster printed and delivered by Zazzle, then you will be able to personalize the details yourself, and see how it looks, before you order. 
How many guests will you have to sign? Sometimes couples leave only one message so this isn't necessarily the same number as number of party guests. A lot depends on the type of guests you are having (families? business colleagues?) but around 70-80% is probably a good place to start. Once you have an estimate then you can look for posters offering the signing space you need.
Do you want guests to simply sign their name - or leave a message? How much signing space is needed? A signature can fit into a small 1 inch space but a message will need more. 
What finished size will you need? As well as having the space for your guests to sign, consider where you will hang the finished poster after your party. For example, if an elderly birthday girl (or boy!) lives in a nursing home then they may not have much space to hang a huge poster after their birthday. If you have a lot of guests but not much hanging space, then a guest book poster may not be the right idea for your party.
Is it a standard size? Most posters are, but check you can get a frame to fit before you buy if you plan on framing. 
Do you want a finished poster mailed to you? Or are you happy to purchase a digital download and arrange for printing at a print shop. This is usually a more cost effective option - and I have some help on how to arrange printing below. 
What kind of finish do you want? People have their guest book posters printed on canvas, board and paper (with matte, satin or glossy finishes). All of these have an impact on how easy it is to display and sign at the party. If you choose a canvas sign, then I recommend checking the canvas will be smooth for easier signing. Bumpy canvas needs a much larger signing area as it is hard to write on. Keep reading for my pen recommendations.
Not sure a guest book poster is for you? Check out these other fun Guest Book Ideas!
Displaying Your Poster
Guest book posters can look beautiful displayed at a party, but your guests will need a firm surface on which to write. 
Customers of my guest book posters have used a number of options.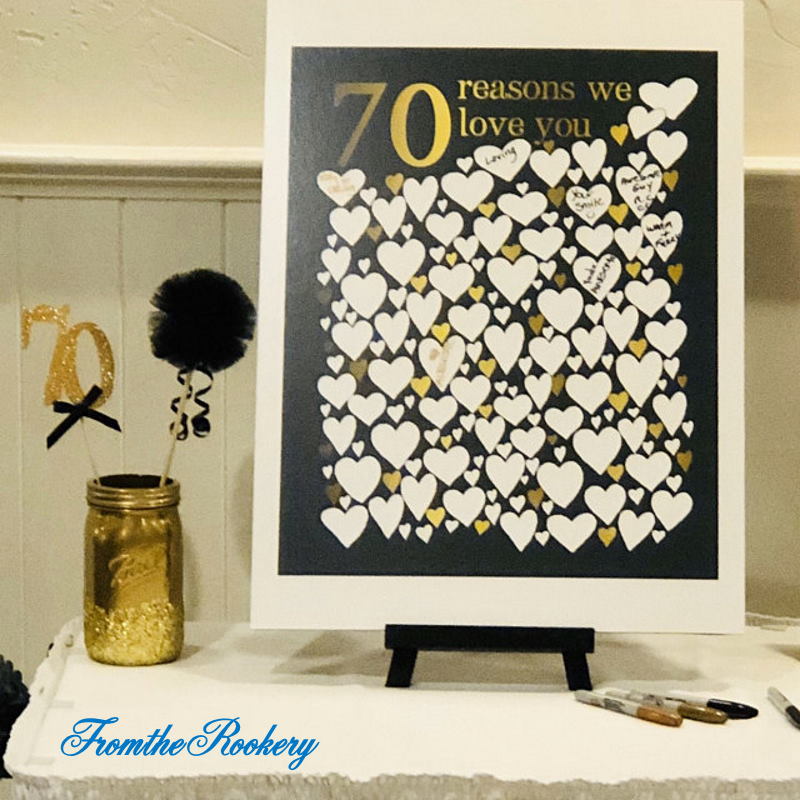 For the sign above, the customer had a 16x20 inch sized poster printed, mounted and laminated onto 18x24 inch foam board. Because this was a sturdy surface she then simply placed it on an easel for her guests to sign.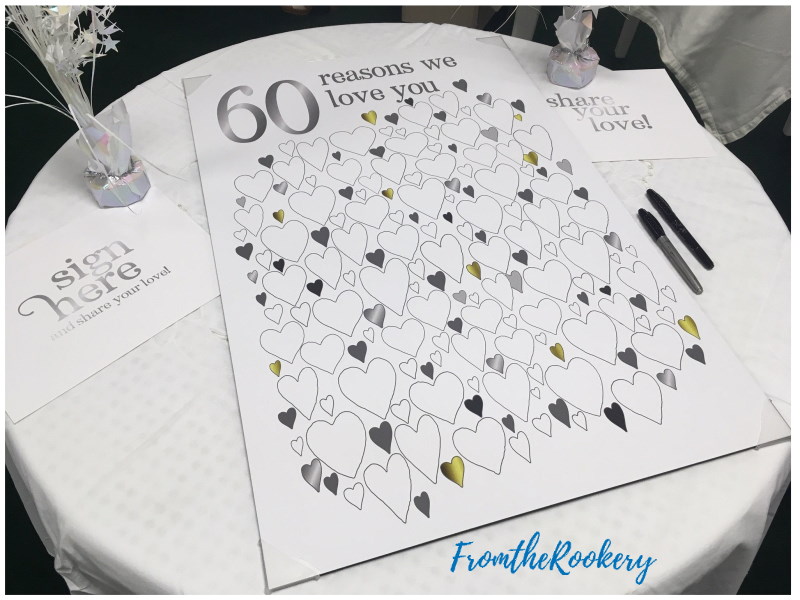 A table makes an obvious choice - especially if you have space to set the table apart. Because it is flat and not on display, you may need to add a sign to bring it to your guests attention. Or, like this customer below, display a 2nd copy of the sign to catch your guests attention.
More ways to display -
Attach temporarily to a board and display on an easel.
Frame the poster without the glass over the design
Fix to a whiteboard with stand if you can borrow one for the party.
Temporarily fix to a wall. You may need a table underneath to hold the pens.
Printing Your Digital Poster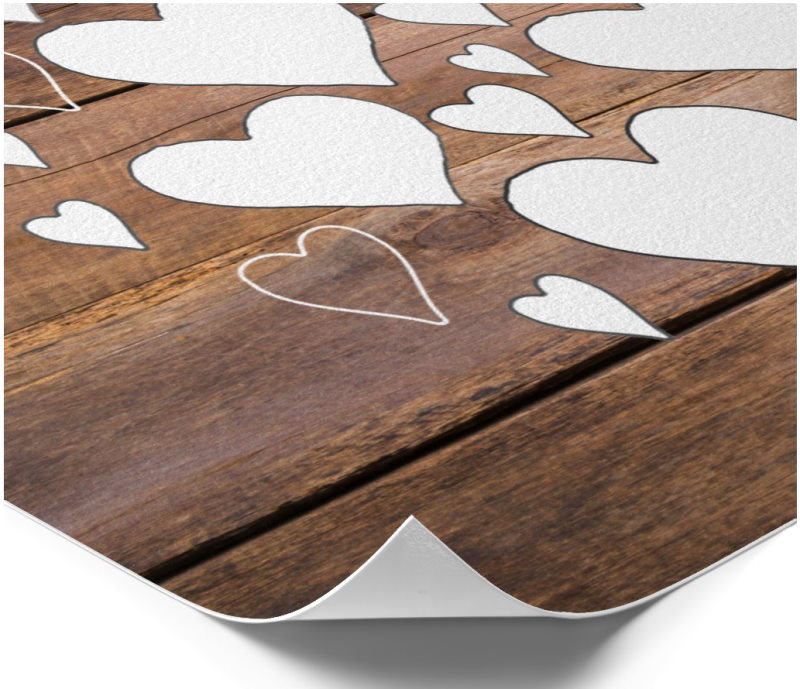 If you purchase your poster on somewhere like Etsy then it may arrive in digital format - be sure to check the listing details. All of the guest book posters in my Etsy store are digital (I am in the UK and I am sure you don't want to wait for me to ship it from there!).  
Once you have downloaded your digital file, then you can take it to a local print shop. Just copy the file to your phone or a usb hub. Or my preference is to logon to the printers website and upload the design. You can then arrange for printing and delivery (or collection).
My US customers seen to use these printers - 
Wallgreens / Staples / Sam's Club / Office Max / Shutterfly / Costco
In the UK I prefer Vistaprint or Shutterfly.
They all seem to offer different sizes and print finishes, so do shop around to check out your options.
Best Pens for Signing?
So you have your poster - what pens should you use for signing it?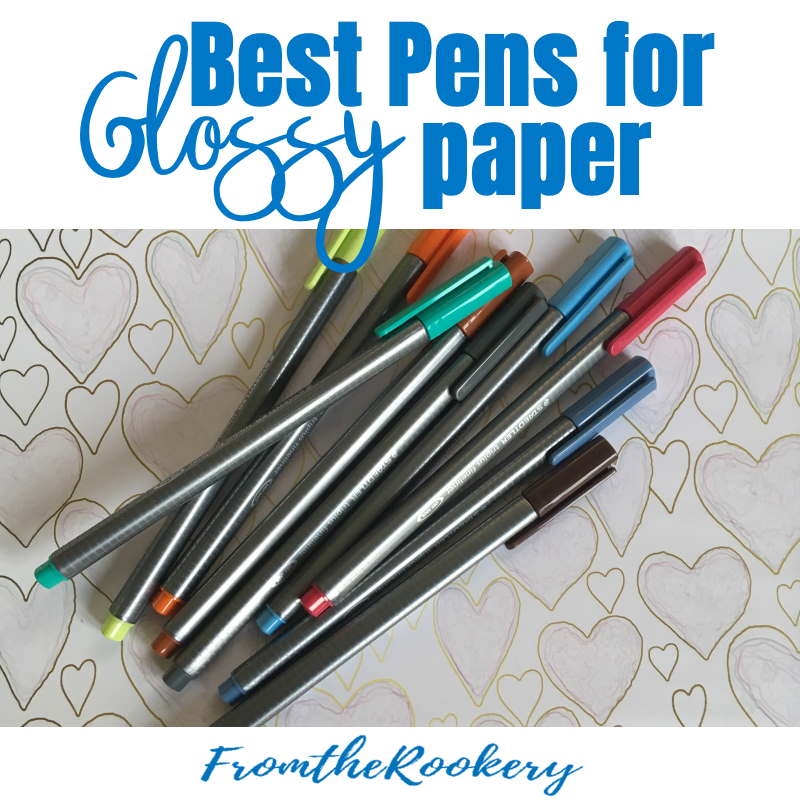 I hope these guest book poster ideas make you feel confident that this type of sign is the perfect guestbook for your party! 
Save these Guest Book Poster Tips for later!
Guest Book Poster
Like this? I would love it if you would share!