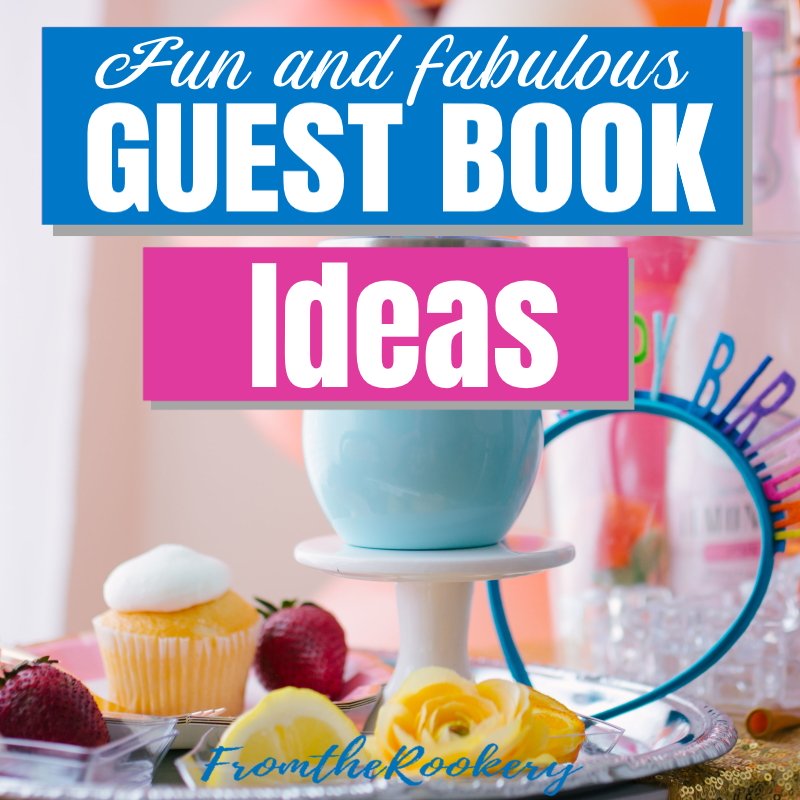 Guest Book Ideas
Your party or wedding won't be boring, so why settle for a boring guest book? 
These fun guest book ideas will help your guests have more fun signing - and leave you with a memorable keepsake to cherish. 
Please note that some of the links in this post are affiliate links, which means if you buy (at no extra cost to yourself) I get a (very) small percentage of the sale. If you would prefer not to support this site in that way, just navigate to the product site yourself.

Alternative Guest Book Ideas For Your Party
A good guestbook will spark your guests to be a little more creative than normal. And it is a great way to introduce some extra fun into your party. 
1. DIY Notebook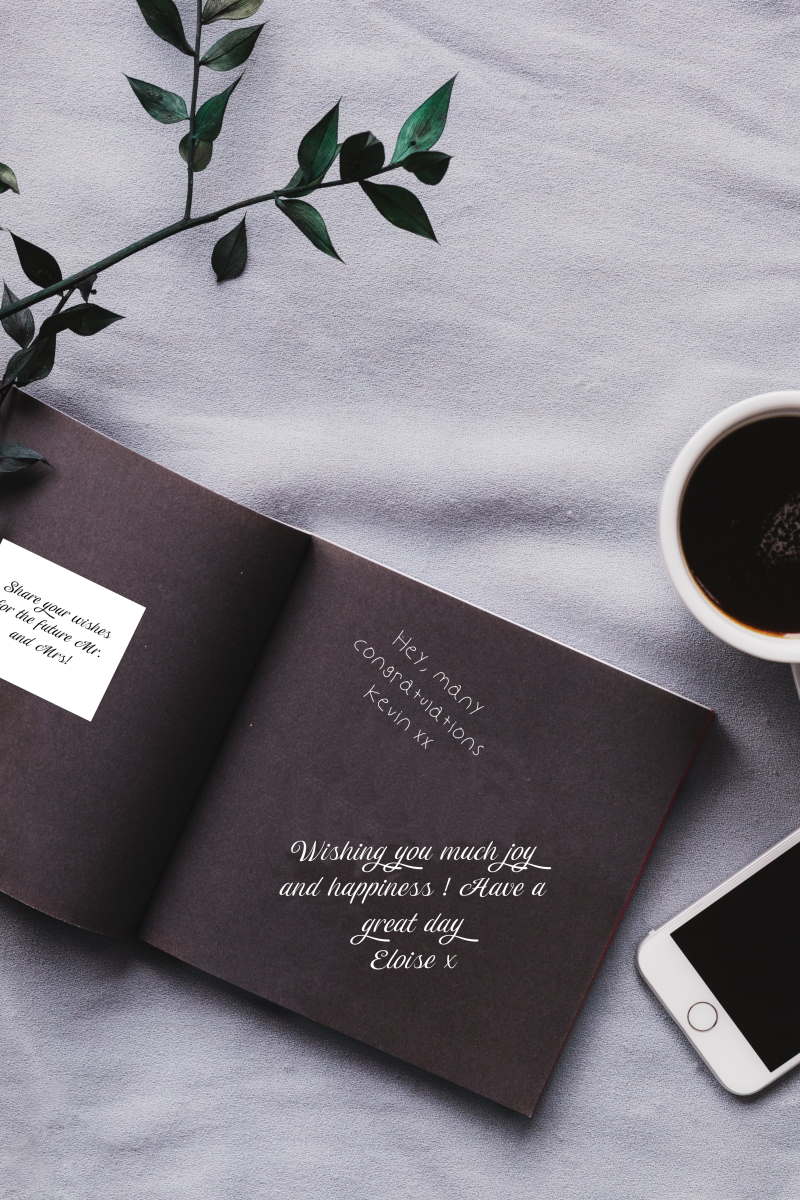 Most purchased guest books are just columns for your guest to sign their name and leave a message. It doesn't inspire a lot of creativity! 
One of my absolute favorite guest book ideas is to DIY a simple blank notebook. Choose something beautiful and make it your own - and make it fun.
For a really stylish momento, choose a notebook with black paper and give your guests beautiful gold, silver and white pens. Gel pens will work, but I love Posca pens. 
To inspire your guests to do more than just sign, you can write (or type) out a prompt on the left hand page and leave the right hand page blank. And here is where you can truly make it fun for your guests! Fun questions will get fun answers! As well as asking for memories or stories about you, how about asking them -
If I was a food, what food would I be and why?
What color do you think of when you think of me?
What one purchase should I definitely make in the next 12 months?
2. Choose a Sign or Poster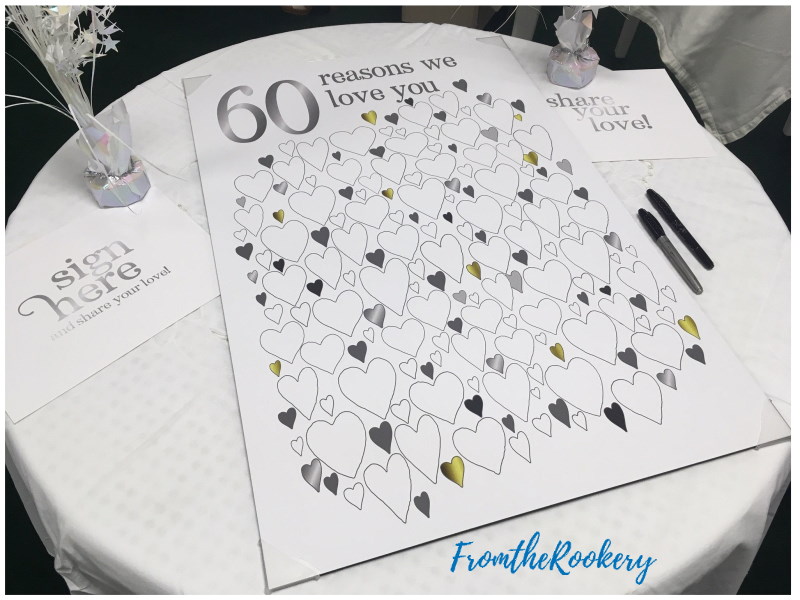 A poster makes a practical (and beautiful) guest book. They are easy to display and make a wonderful keepsake to frame and hang after your event. There are some gorgeous designs available that will look amazing on your wall at home - a permanent reminder of your day.
You can choose a size appropriate to the size of your party - and how much hanging space you have at home. Posters and signs can be signed, or marked with a guest fingerprint. Guests enjoy posters because they are unusual - a real talking point!

Check out my Guest Book Poster tips and ideas here. Posters are a hassle free alternative guest book but there are some tips to help you get the most from them.

3. Not Your Average Guest Books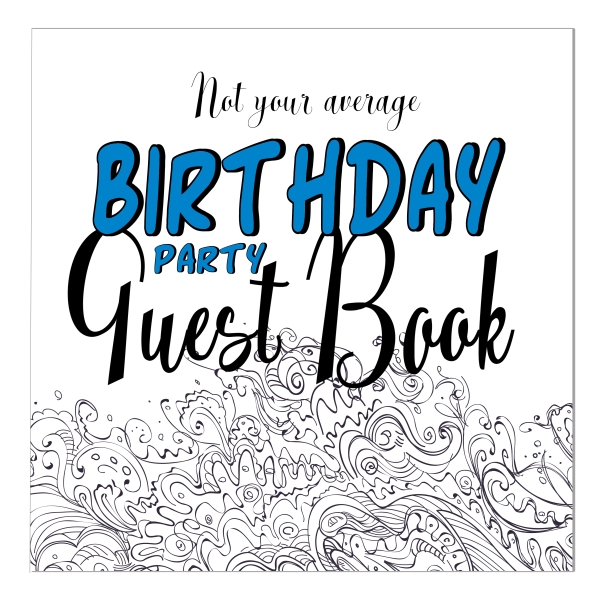 After looking for a fun guest book for a birthday party, and failing, I decided I had better make my own! 
I have created a range of Not Your Average guest books for different occasions. With fun prompts and pages that invite your guests to draw and doodle, they are sure to be a hit at your party.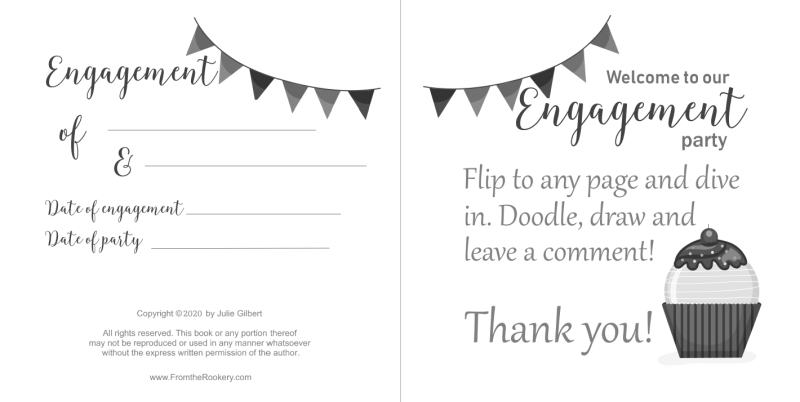 4. Sign An Object
It is easy to get creative and ask your guests to sign an object that you can keep and cherish after your party. Choose something relevant to the event - or something that reflects your passions and personality. 
Musicians can choose a guitar or model piano. Quilters can make a guest book quilt. Or how about golf balls, jigsaw puzzle pieces, a serving plate, a clock, a surfboard, pebbles - you name it! (And you have probably also seen it on Pinterest already :) )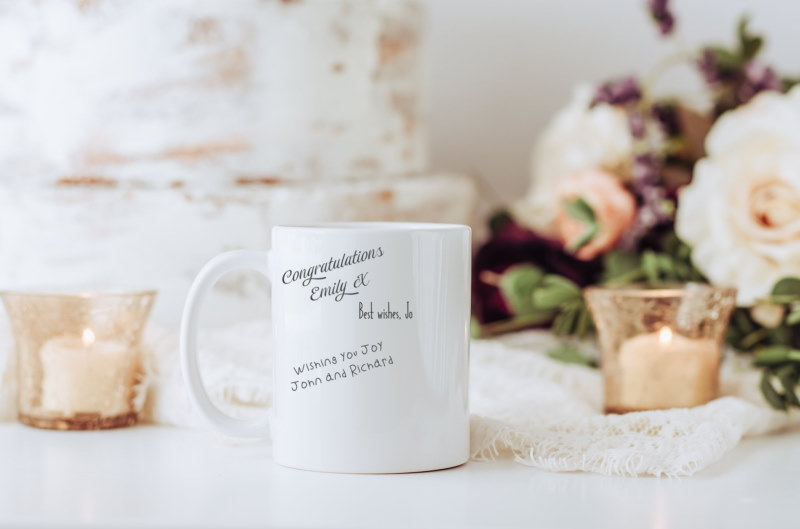 This is a very fun thing to play around with though - and will be a fun surprise for your guests.
For a housewarming party why not get your guests to sign a set of mugs or wine glasses? Or what about a party chair keepsake - use an old wooden chair and have everyone sign all over it in fun colors. 
The key for signing an object is to get the correct pens. There are quite a few acrylic paint pens available now that will write on almost any surface. Make sure to choose a permanent one that doesn't require baking in the oven. 
For ceramics (mugs, plates, glasses) there are several makes of permanent ceramic marker pens available. I prefer the kind you can bake in the oven (Porcelaine) to set the paint for ceramics as this usually makes them dishwasher proof. Not all are food safe so check the labels and ask your guests to sign below the 'lip line' if you intend to use them for food. The best article I have found that discusses these types of pens is this one from DSMartin.
5. Digital Guest Books
Don't have the room or inclination to store something after your party? Go minimalist and go digital! There are several apps available now that will manage guest books for you - you can just leave a tablet or ipad for your guests to use. 
For a free version why not just hook everyone up to Instagram with a unique hashtag. I think it would be fun to assign some of the older (non techy!) generation an 'Insta-pal' to ensure they have their photo and comment uploaded. It would get people who may not know each other chatting - and make a digital guest book more accessible to the less technical.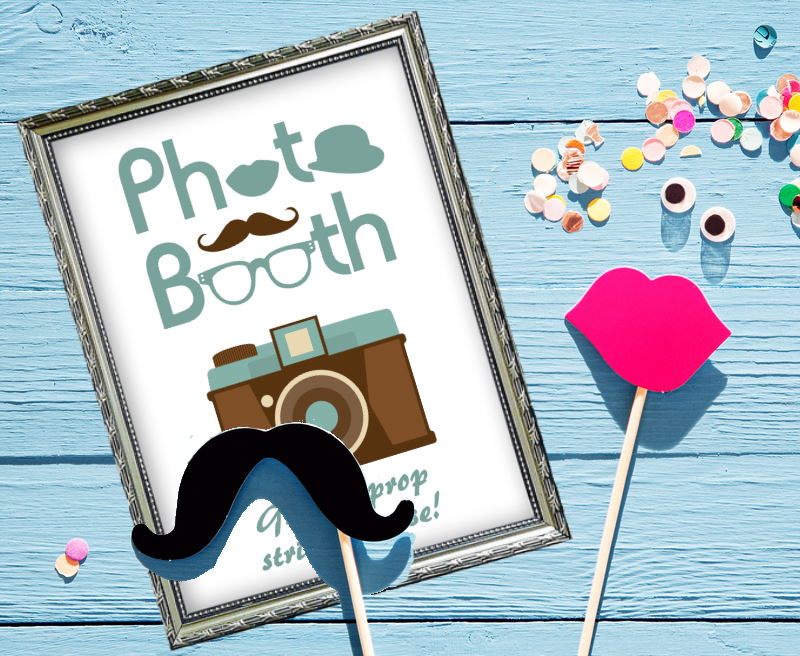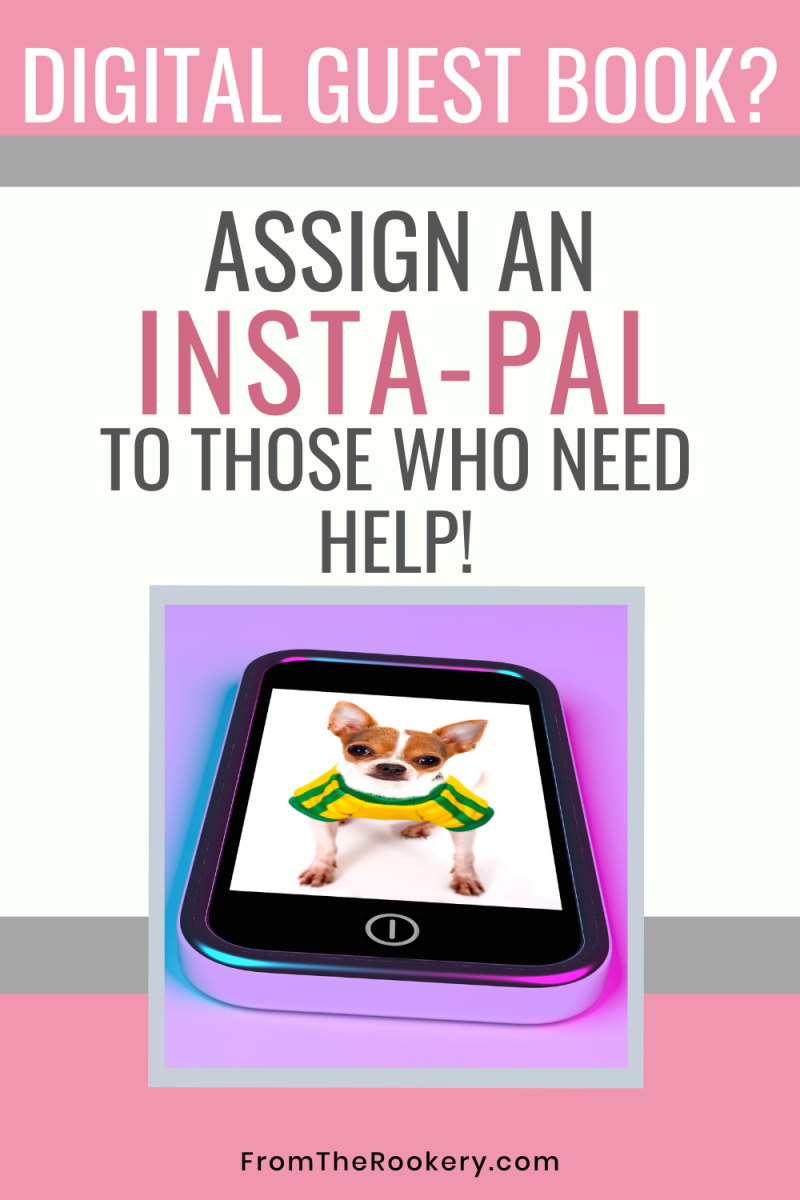 6. Go Old School!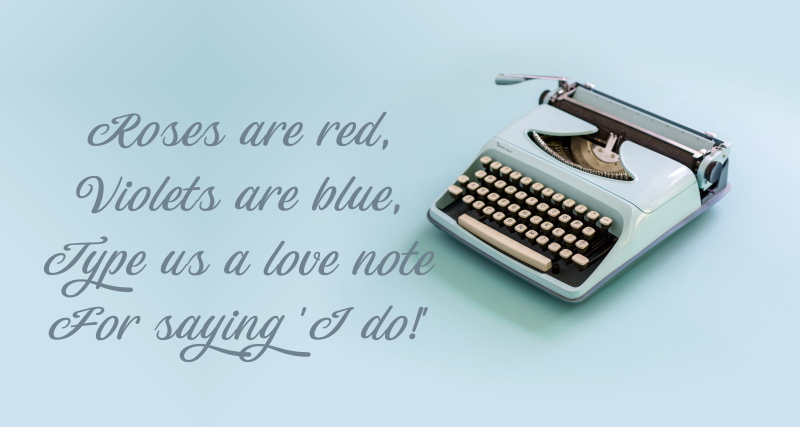 I think this guest book idea would be really fun for your guests, especially the younger crowd that haven't had a chance to use a vintage typewriter. I think they will love it!
Get an old typewriter and ask your guests to type you a message or a note onto an index card. It would be fun to type some prompts or questions onto the cards before your party to give your  guests something to answer on each card. You can store the cards in a pretty vintage index card box after your party. 
I hope this gives you some new guest book ideas - and both you and your guests have a fabulous party!
Like these guest book ideas? Pin for later!
Guest Book Ideas
Like this? I would love it if you would share!