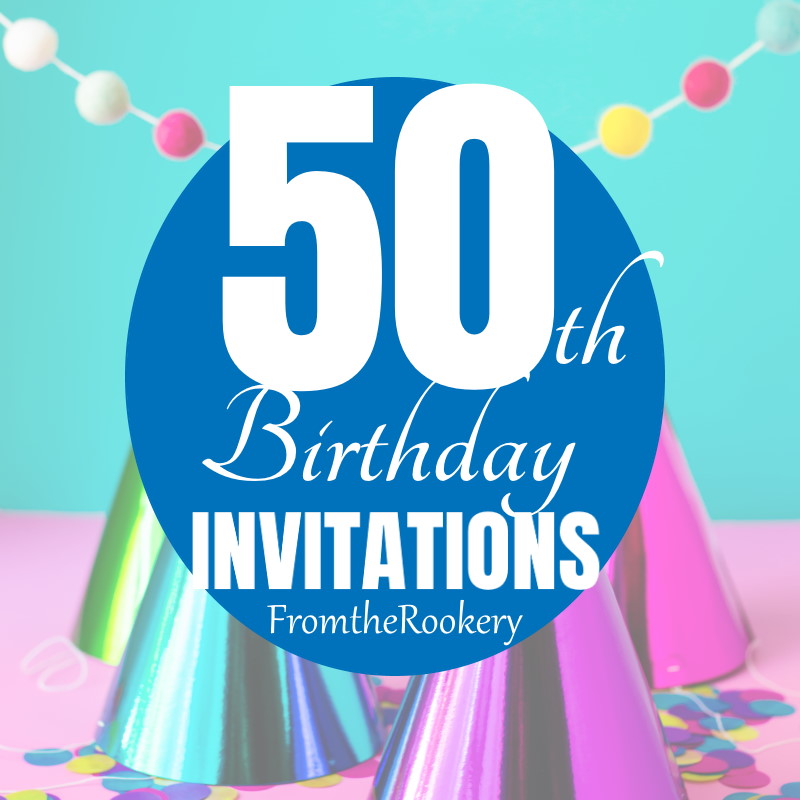 50th Birthday Invitations
Free Printable 50th Party Invitation Ideas
Turning 50? Send one of these printable 50th Birthday invitations to your guests. 
Congratulations on reaching half-a-century! Hitting the big five-oh is definitely a cause for celebration.
There are lots of ways to mark the event. Your fiftieth birthday event should be as individual as you are! So you need a special invite that will let your guests know all about it. Why not let me help you get your friends together to celebrate!
These invitations are quick and easy - just print and go. And best of all, they are all free to download. 
Best 50th Birthday Invitations
Click on the invite you like to go to the download page.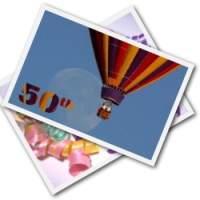 Free Printable 50th Birthday Invitations
Two great designs that work however you decide to celebrate your fiftieth. Choose from a hot air balloon design, or celebration ribbons.
Both print and fold to make a card with plenty of space to write your party details inside.
Is it a surprise?
Is it a surprise 50th? Let your guests know to keep things top secret! 

Two great surprise designs to let everyone know not to spill the beans. Designed specifically for 50th birthday parties. 

More ideas
Not strictly for 50th birthdays, but I thought you might like them anyway!
Still looking?
How about one of these? If not, do take a look around the site - I have hundreds of free printable invitations available. I am sure there is something for everyone!
Choosing an invite doesn't need to add to the stress of organizing your event. The invites on this site are free. They are downloadable and printable. And they come in several designs.
You don't have to be fifty to see the sense of that!
All the invitations come ready to print on either A4 or Letter sized paper too - with no cutting around the invite needed. Some print two to a page - and some are foldable. 
I really hope you find something you love on this site - and your 50th party goes with a swing! Have a great time :)

You may be interested in:
Pin these 50th Birthday Invitations for later!
50th Birthday Invitations
Like this? I would love it if you would share!