Free Printable Bowling Invitations
Having a bowling birthday? You will need some free printable bowling invitations!
I have a mix of designs for my invites - something for everyone! On this page is fun and bright invitations - suitable for kids birthdays (or big kids parties!)

Free Printable Bowling Invitations
I thought it was a bit harder to find invitations for boys, so first up is the blue version! 
It shows a 'striking' design (LOL!) with blue pins and a bowling ball. Fun and colorful, it is sure to appeal to kids. Perfect for birthdays or get-togethers.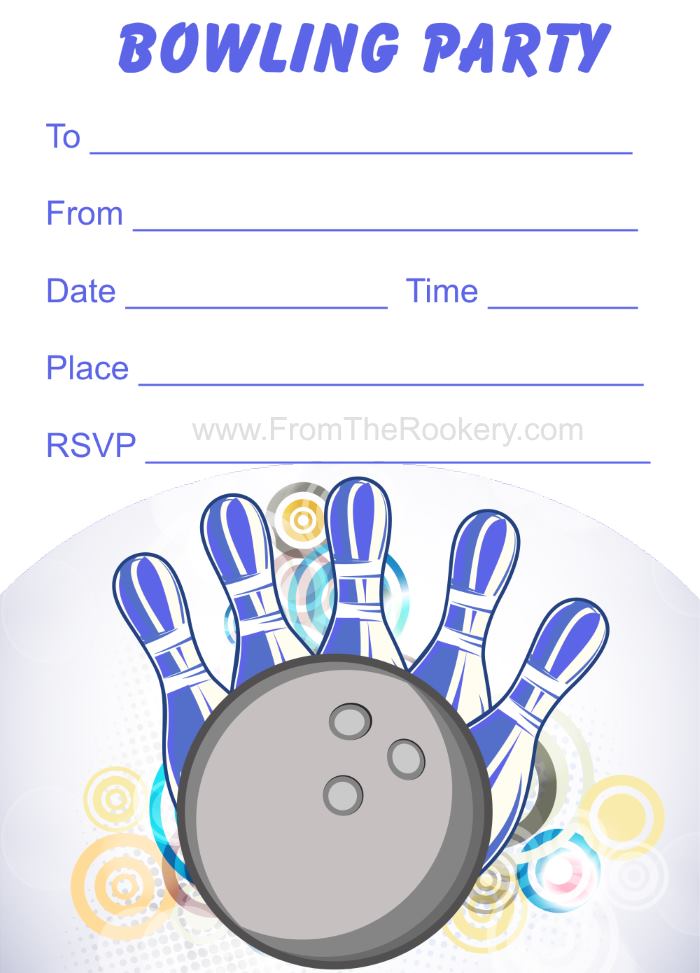 Blue Bowling Invite 


Letter -
Blue Bowling Invites.

A4 -
Blue Bowl Invitations

---
And one for girls. This is a similar design but a bit more girly with the pink and purple. And a few stars for effect!
Strike out, and choose this invitation for a girls birthday or bowling night out.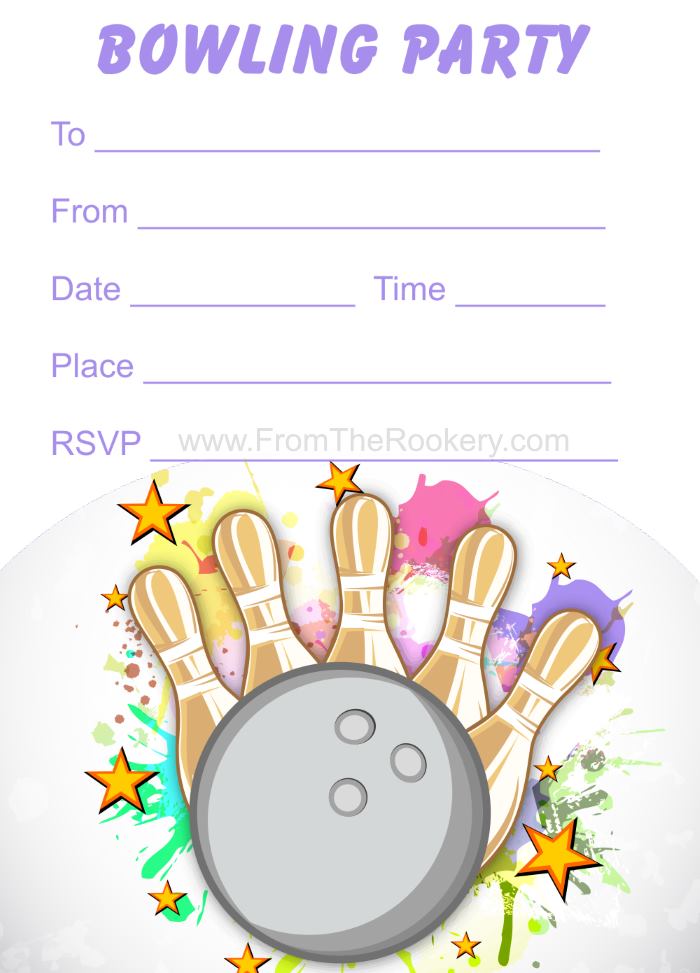 Pink and Purple Invites


Letter -
Pink Bowling Invitation.

A4 -
Pink Bowling Invites

---
Kids love bowling, and it makes a great idea for a party. Most bowling alleys will run your party for you - and even provide the food. It keeps the kids entertained too! 
If you are hosting for younger children, then ask the alley to put the gutter guards on - and for a ramp for them to use with the ball.
If you are looking for some ideas for a bowling themed party, then do take a look at my Pinterest board. It has a lot of decoration ideas and recipes.
Follow Julie @ FromtheRookery.com's board Bowling Themed Party Ideas on Pinterest.
Want to see more invites? Here are some I would recommend.

More Invitations
FromtheRookery

›
Free Printable Invitations
›
Free Printable Bowling Invitations