Birthday Invitations
Printable Party Invites for Kids
Birthday Invitations - Printable party invites for kids (and grown ups!
I have hundreds of party invitations available here - all for free! Just choose your favorite and download it - no need to sign up or register.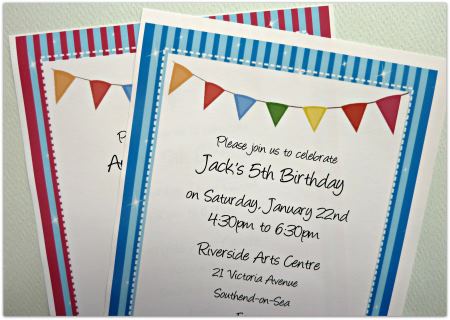 Someone having a birthday! Find a fabulous invite card to invite them with.
On this page I have two lovely designs for you.Choose from blue or pink! These striped designs would work really well for a beach or circus themed party.

Birthday Invitations Printable
A lovely blue striped design with party pennants. It is quite a simple one so perfect for lots of different parties.
This would be good for boys (or girls like my daughter who hate pink!).
Free printable:
Blue Pennants Invite 


Letter -
Blue Pennants Invites.

A4 -
Pennants Party Invitation

Printed for You!

You can have this invitation printed and delivered to you within 24 hours! 

Order as many as you need from our partner, zazzle. 

Just customize to match your own party details - and they will take care of the rest.
---
Same again, but with a splash of pink to the stripes and the wording. 
Simple but effective. Again, it prints out two copes per page (saves you time and ink!)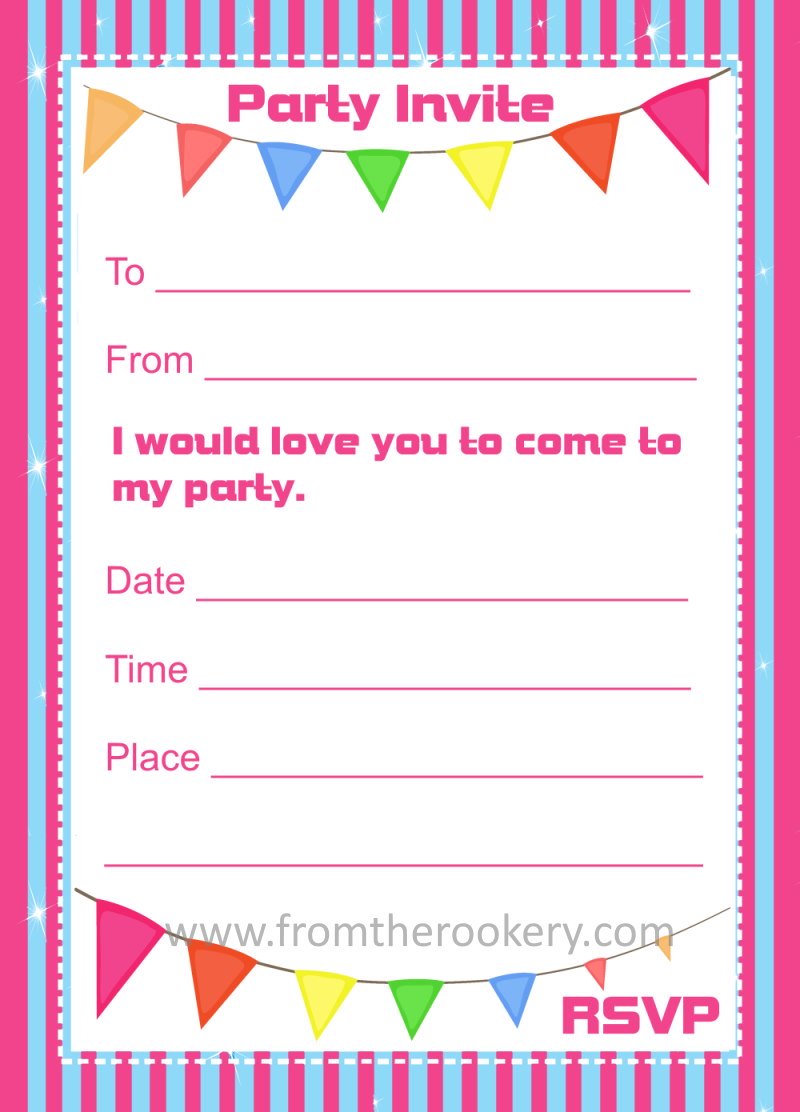 Print your own:

Letter -
Pink Pennants Invites.

A4 -
Kids Party Invites

Have it printed

Why not have this invitation printed and delivered (with envelopes) within 24 hours?

You can fully customize all the information (fonts, text etc). And even choose the color of the card.

Zazzle promises 100% satisfaction. If you don't love it they will give you your money back.
---
I hope you like these simple but stylish invitations. I thought they were really pretty and would suit lots of different themed parties. They reminded me of beach huts and circus tents :)
If you liked the pennants you could try making your own - perhaps build a party theme around it. There is a tutorial here you might like. You could use fabric or paper! We made yards and yards of paper ones once for a party in blue and red.
They looked very effective hung around the house - and the entrance drive. Thank goodness it didn't rain! I added some red and blue helium balloons too. Pretty simple but the kids liked the effect! 
Did you want to see more invites before you decided? All are free, so why not print out a few to see which you like best?

More Kids Invites
Pin this Birthday Invitation Printable for later!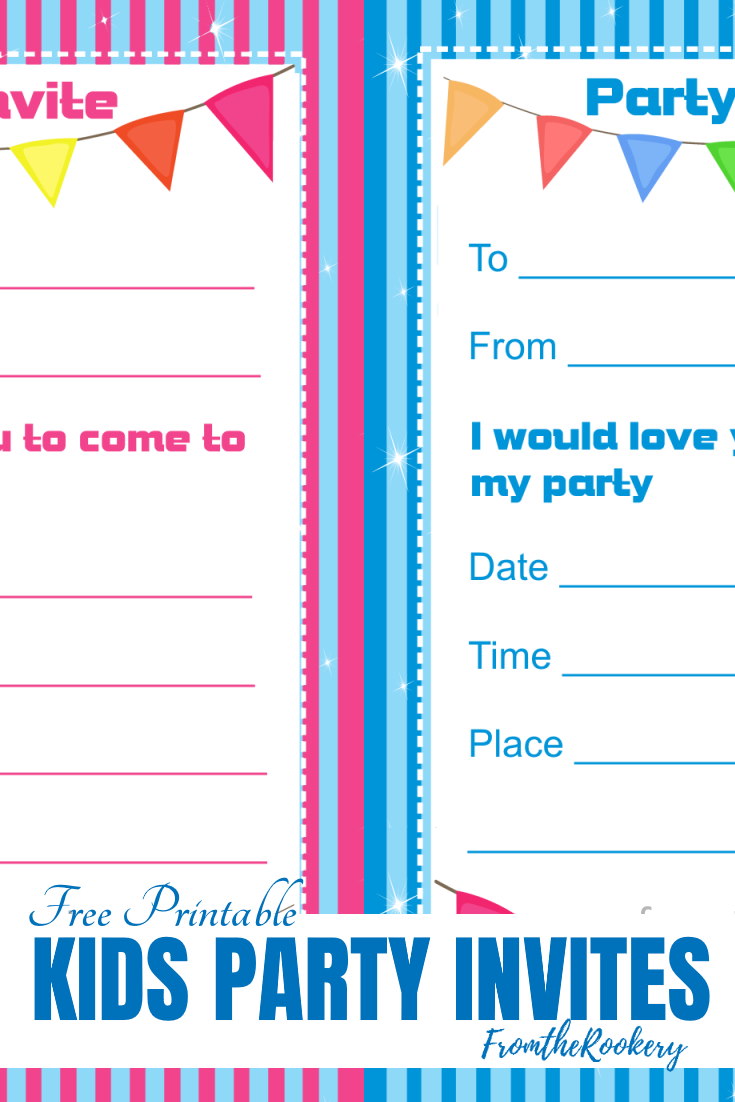 Birthday Invitations Printable
Like this? I would love it if you would share!