Personalized Gifts for Dad
Homemade Dad Gift from the Kids
Need a special gift for a dad? This personalized gift for Dad makes a personal and unique gift from the kids.
A gift that any Dad will really love - and so quick and easy!
Fully personalize this beautiful print with your the name your children call their father. It is easy to do - and you get an INSTANT download to print. Then just add your child's footprints or handprints. Voila! A very personal and stylish gift.
Personalized Dad Gift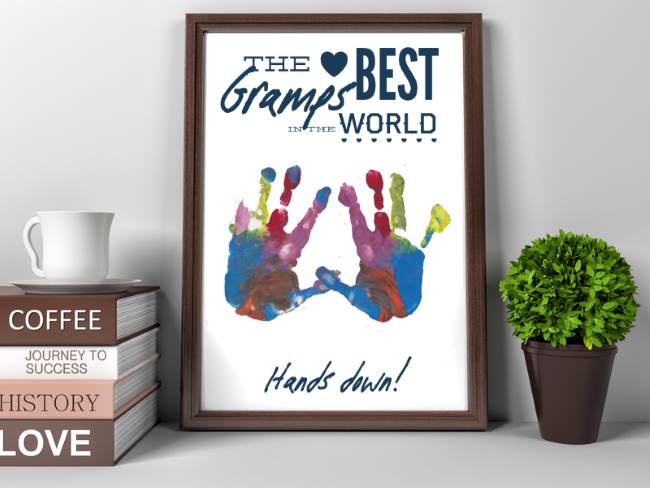 How to make your personalized gift for Dad:
Download and print your poster at home.
ADD YOUR OWN child's footprints or handprint for a truly unique gift.
Frame it ready for gifting.
Best Dad in the World - Hands Down!
This beautiful personalized Dad or Grandad gifts poster is available in 3 different sizes so you can easily find a frame to fit. 
---
Questions and Answers
How does it work?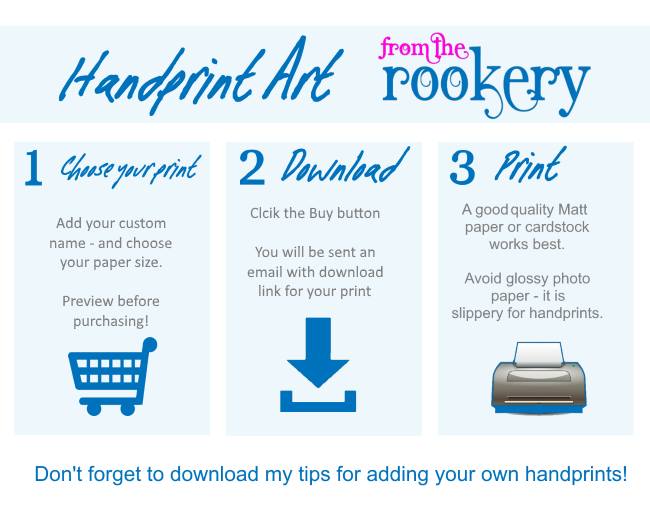 Will I have to wait?
No! Once your payment goes through you will get a link to instantly download your poster - complete with your personalized Dads name.
What format does the print come in?
The instant download is a PDF file all ready to print. You can print it several times to try out different handprint colors.
What is the best paper to use?
I prefer a matt paper - glossy photo paper is very slippery when trying to add the handprints. Choose a good quality paper - thick (but not so thick it won't go through your printer!).
Having said that, if you are in a hurry, I have had good results with normal printer paper.
What is the best paint to use?
I have a lot of tips for which paint to use, and the best way to get great handprints on my handprint crafts page. Take a look! 
How much space is available for adding the handprints?
8x10 - approximately 6" (15 cm) of space available

Letter - approximately 6.5" (17 cm) of space available
A4 - almost 7" (18cm) of space available
If you need a smaller or larger print size for your child just message me first.

I need to print this at a print shop.
Most print shops require a JPG Image file - just get in touch and I will send you the files you need. Let me know if you are printing onto canvas as that needs a different format too.
Oops! I misspelled something/chose the wrong paper size.
Don't worry. Just email me and I will send you a corrected version.
What if I decide I don't like it?
No problem! I have a 100% money back guarantee. Just get in touch and I will refund you.
Cool Gifts for Dad
Want to see how they turn out? Here are some examples sent to me by happy customers :)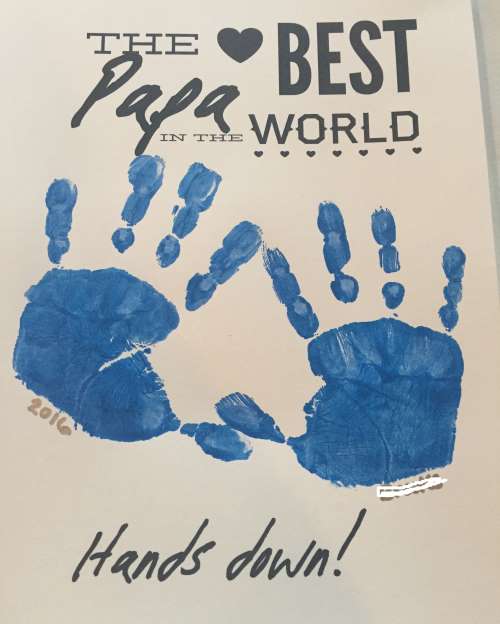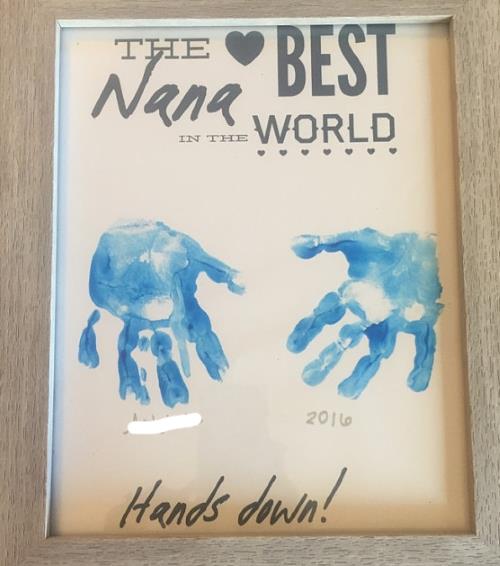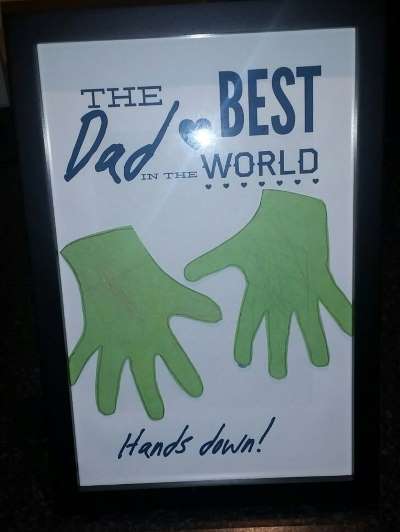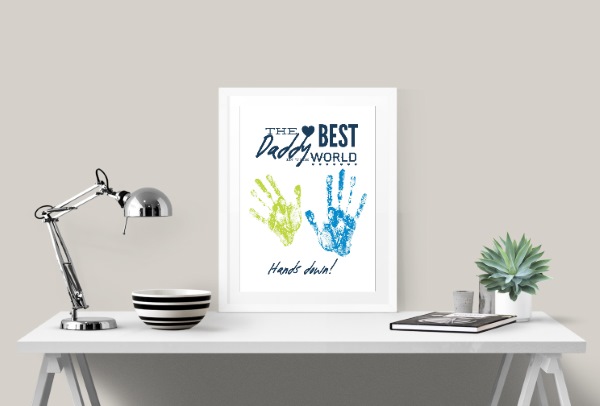 FromtheRookery

›
Printable Gifts
›
Personalized Gifts for Dad
Like this? I would love it if you would share!