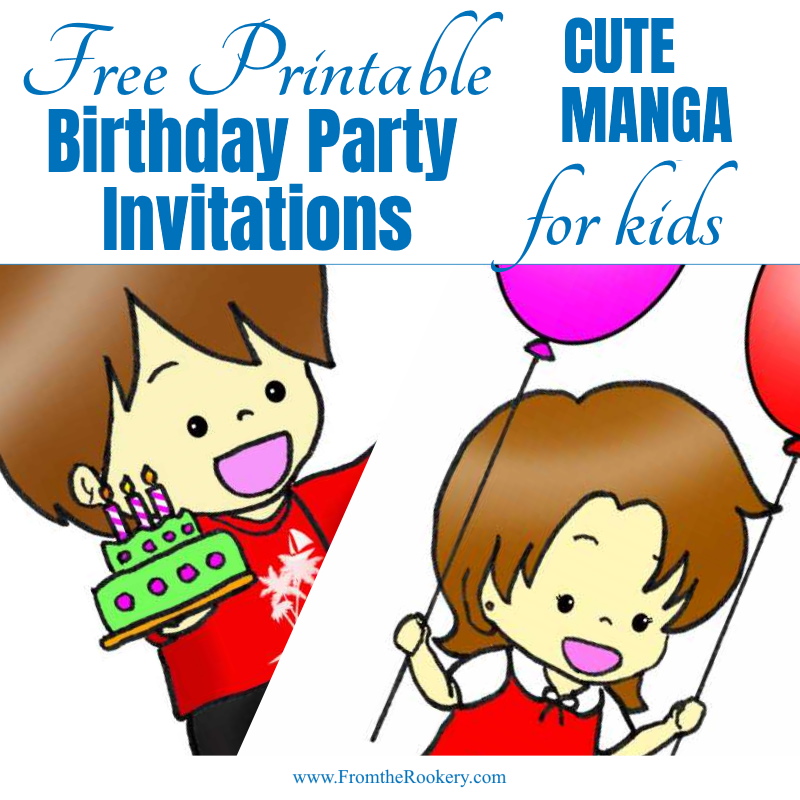 Kids Birthday Party Invitations
Is someone having a birthday? Check out my great free kids birthday party invitations as a way to invite everyone to the party.
These unique free foldable printable kids birthday invitations were designed for the site by Eichan. Aren't they cute? They make really special cute manga style party invitations for kids.
They would be wonderful for little kids parties - and there are two designs - one for boys and one for girls.
To keep your printing costs down these invites have a plain background. Brighten them up by printing them onto coloured paper.


Kids Birthday Party Invitations
This cute child with a birthday cake makes a great boy birthday Invitation. Free and Printable - just print and fold to make a card.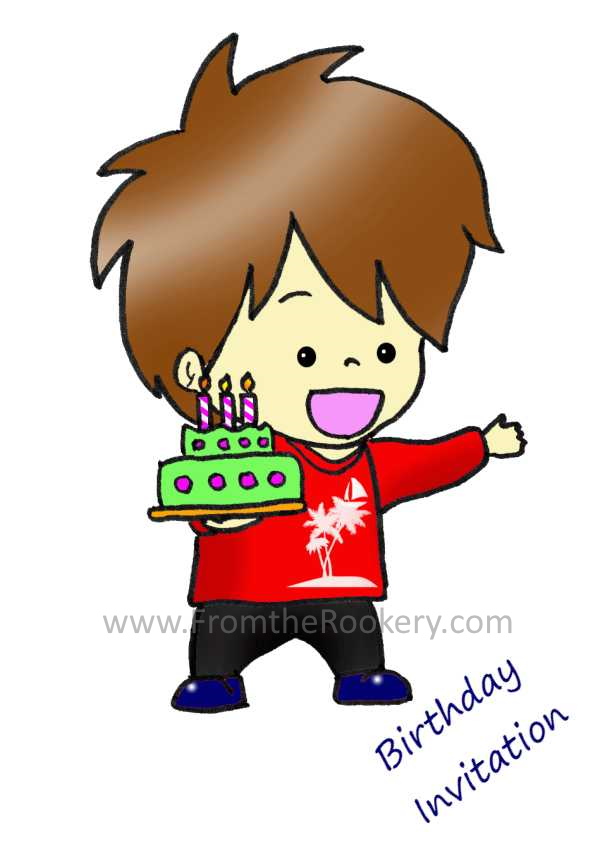 Free printable:
Boy and Cake Invite 

Letter -
Boy Birthday Invitations.

A4 -
Boy Birthday Party Invitation

---
Who doesn't love balloons! These girl birthday invitations have a unique design and make a great way to invite your guests.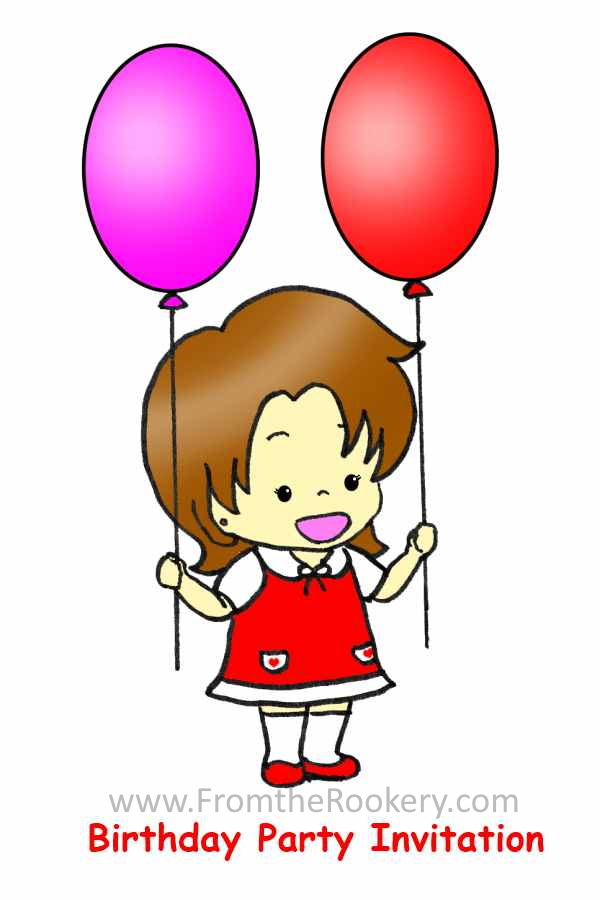 Print your own:
Girl and Balloons

Letter -
Girl Birthday Invitations.

A4 -
Printable Invitations for a Girl

---
My thanks to Eichan for designing such great kids invites.
Printing out your invite is easy to do! Just choose the one you like and click the link to open the kids birthday party invitation in a new window. Print carefully - you might want to check your printer has plenty of ink. You can print onto normal photocopy paper if that is what you have - or buy some slightly thicker paper for a more luxurious (expensive looking!) result.
Fold your invites carefully to make a card, and fill out all your details. It helps to make a list of guests before you start - or you will forget who is left and have to look through them all.
Little kids parties can be enormous fun - and they can also wreck your house! A little planning goes a long way if you are having a bunch of toddlers over for a party. Here are some hints and tips for hosting!
Planning a Party
Try to keep it small and managable. Especially if you child is young, they will only get overwhelmed by lots of people.
Set an pick-up time for parents to collect their children. 2-3 hours is about right
Move everything breakable out of the way.
Use disposable plates for easy clearing up.
Have lots of activities ready to keep them busy. A short video is a great stand-by option if you need to quiet the kids down for a while.
Make sure everyone has a little something to take home.
When planning your party, it is fun to decide on a theme for the event. It may be easy to choose - if your child is mad keen on dinosaurs for example - or take a look at some of the ideas on this site. Having a theme makes it easier to choose decorations and food. And can make things seem even more magical for the children.
Nice simple party food is best for small kids. You especially don't want things that will make a mess when trodden into the carpet! (Take it from me - stay away from beetroot!). There are some great party recipes here that are simple to make but will appeal to kids.
Birthdays are a really special time in your child's life - so do ask someone to be in charge of taking photographs of the party. You are probably going to be too busy to do this yourself, and you are going to want an album of pictures (or a video) as a memento of the day.
More Party Invites
Pin these Kids Birthday Party Invitations for later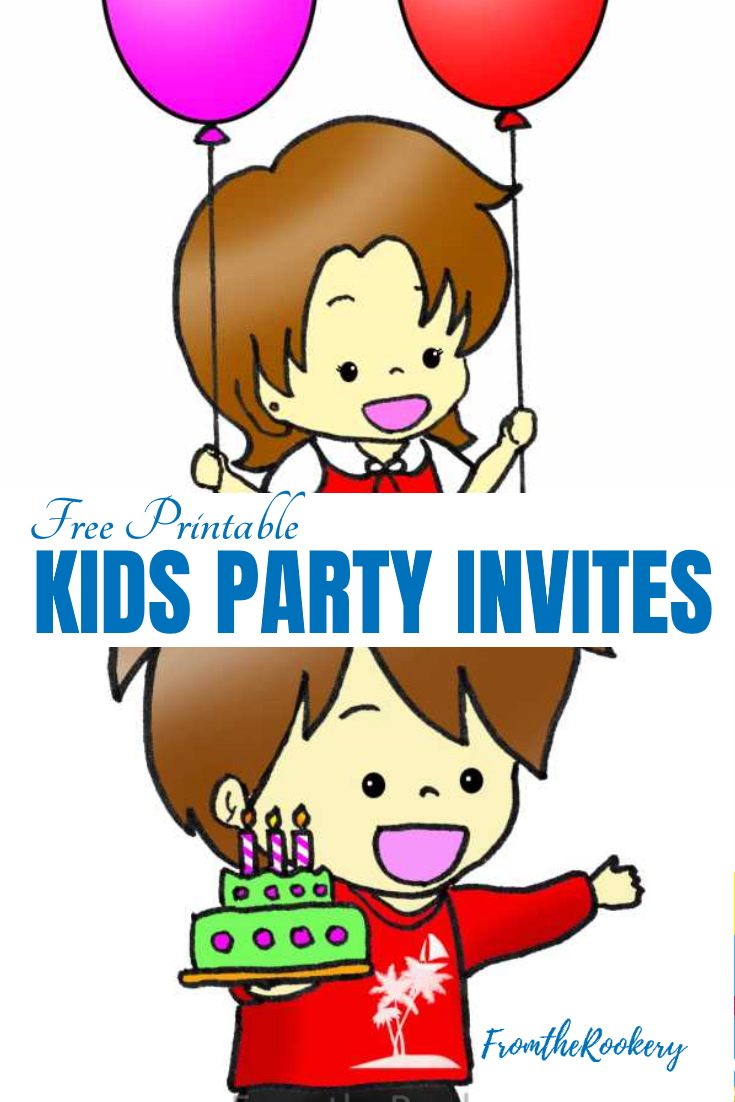 Kids Birthday Party Invitations
Like this? I would love it if you would share!