Christmas Invitations
Christmas Dinner, Luncheon and PotLuck Invites
Christmas is the perfect time to get everyone together for a meal!
Whether you are holding an office Christmas Potluck Luncheon party- or a quiet family dinner - there are invitations perfect for your event.

Christmas Dinner Invitations
Two foldable dinner invites - one in black and white, and the other featuring a colorful Christmas tree. Suitable for both formal or informal occasions.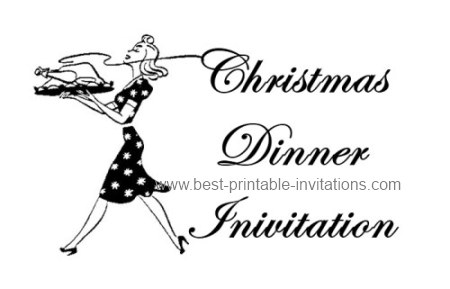 ---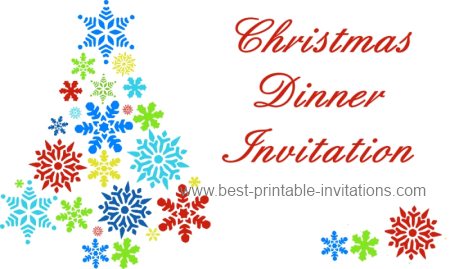 Christmas Luncheon Invitations
Want to invite someone to Christmas Luncheon with you? Try one of these invites.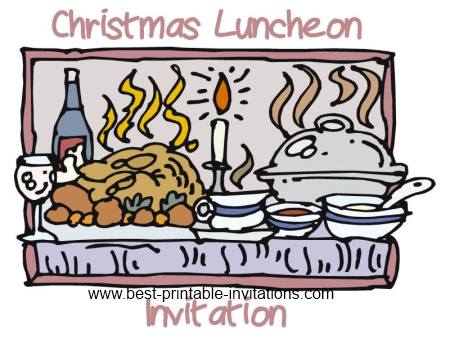 ---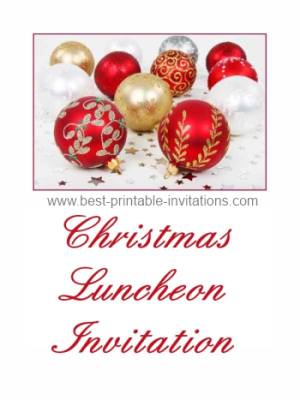 Christmas Potluck Invitations
Pot luck meals are very popular at Christmas - especially at office parties. Here are two fun ways to invite everyone.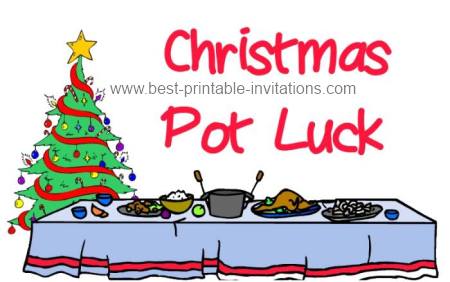 ---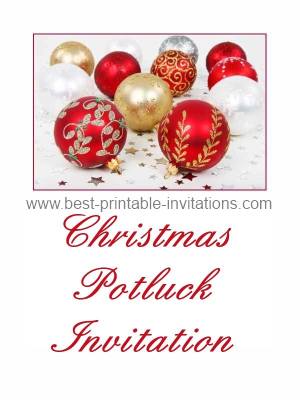 ---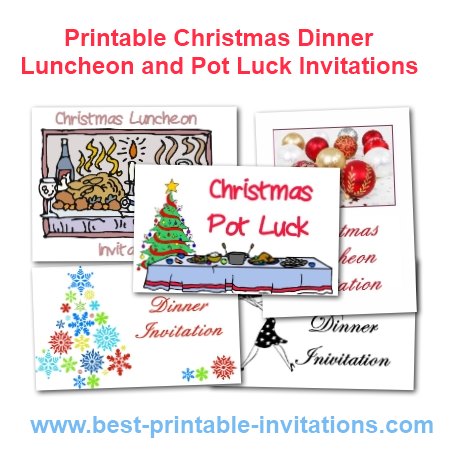 More Printable Christmas Party Invitations
Go to FromtheRookery Invitations Home
Like this? I would love it if you would share!